Kohli-Dhawan spat: Dhoni had no business talking about 'unrest'
If you think that India skipper MS Dhoni was just being plain honest, think again. This is not a man given to loose talk. The choice of word was prudent, writes HT sports editor Sukhwant Basra.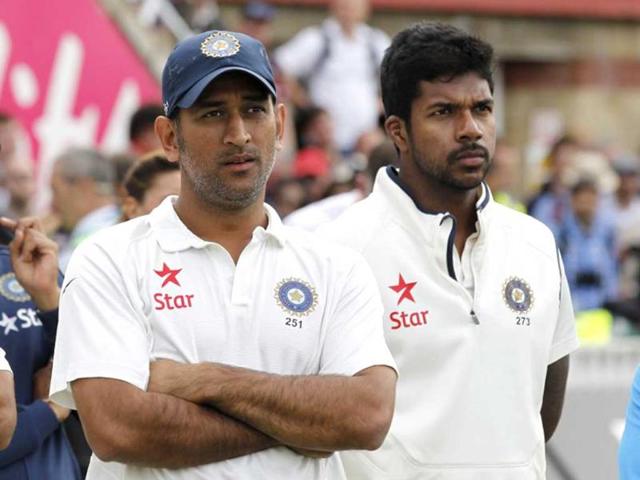 Updated on Dec 26, 2014 11:19 AM IST
Hindustan Times |
, New Delhi
Sai Prasad Mohapatra
Dissention in the ranks is not something that a general makes public, especially not in the middle of a campaign. So what was MS Dhoni doing talking to the media about 'unrest' in the dressing room? He said it not just once but went on to repeat it at another press conference to make sure the message went home.
If you think that Dhoni was just being plain honest, think again. This is not a man given to loose talk. The choice of word was prudent and, I suspect, leading.
I suspect the real reason for the 'unrest' remark is about preserving his captaincy.
Once he dangled the bait and the media dug in, the spat between Virat Kohli and Shikhar Dhawan popped out into the open.
The implication that Kohli was volatile and soured the whole atmosphere by taking on Dhawan paints the firebrand young man from Delhi as someone who lacks the necessary balance to captain India. It will be argued that he needs more time to settle down. That, given the lack of grooming of potential future leaders within this team, leaves Dhoni as the only choice at the moment.
The same skipper who got his full team to a press conference in 2009 to parade their unity during the T20 World Cup is now talking a different dialect, isn't he? He chose to reveal that there is infighting.
That winning attitude
Then, winning is all about attitude. Small things can make a huge difference. Word from within the team also talks about the lack of unanimity of approach between the various people involved in managing it. Coach Duncan Fletcher, it has been reliably learnt, has conveyed to the powers-that-be in the BCCI that this team is not ready to win in conditions like England and Australia. This lack of confidence is bound to unsettle players. At the same time it does serve to absolve those responsible for lack of performance.
This is a young team with little experience of Australia. By that yardstick India have done quite well so far. They came close to winning the first Test and were clearly ahead in the second, scored over 400 twice and made Australia sweat in Brisbane when they needed just 128. So much for scepticism about ability.
But is winning the priority? There's the coach, the captain and then there is that chip of the old block - Ravi Shastri. These are all strong personalities.
Are they all on the same page as far as pushing for a win goes? Teams looking to draw invariably lose more often than not.
Excuses, excuses
The belief that India can't win abroad consistently has persisted for far too long. Too many a time the team has chosen to be defensive instead of going for the kill, like it tried to under Kohli in the first Test. There are always reasons and, frankly, excuses. This time around, it's about practice pitches and umpiring. Both are debatable. One feels that these guys are looking for something to pin the blame on before folding up mentally.
While a fact-finding committee is set to submit a report on the Kohli-Dhawan spat, it would be prudent to also examine just why Dhoni showed such honesty in making the differences public. After all, this is a bunch that has been gagged from interacting with the press on BCCI orders. As such, Kohli won't even be able to come out and defend his actions on record. Only the captain has the liberty to do that. And the general has chosen to fire his salvo.

Close Story