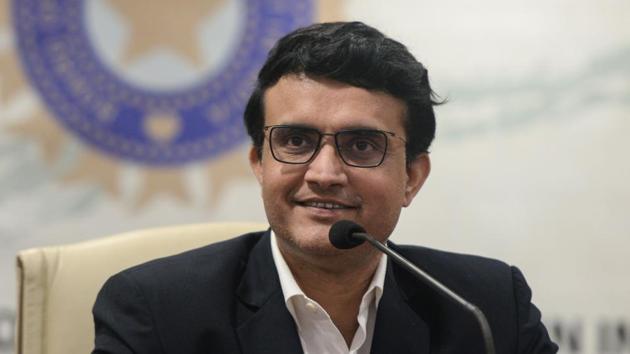 Virat Kohli's captaincy to MS Dhoni's future: Sourav Ganguly speaks after taking charge as BCCI president
Latest update: Former India captain Sourav Ganguly was unanimously elected on Wednesday as president of Indian cricket board (BCCI), the sport's most powerful body. In his first address to media after getting elected, Ganguly said the team won't compromise on BCCI's credibility. He also said Virat Kohli is the most important man in Indian cricket and the administrators job is to make the team's life easier.Follow latest updates here:
UPDATED ON OCT 23, 2019 05:04 PM IST
15:05 hrs IST
'We will take note of everything'
"It's a very young group. We will have to do a lot of hard work to understand what's been going on. There have been no AGMs, no working committees in the last three years, so we have no idea how it has been done. We will take note of everything," Ganguly said.
14:50 hrs IST
The blazer story
"I got this (blazer) when I was the Captain of India. So, I decided to wear it today. But, I didn't realize it's so loose."
#WATCH Sourav Ganguly while addressing media after taking charge as the President of Board of Control for Cricket (BCCI) in Mumbai: I got this (blazer) when I was the Captain of India. So, I decided to wear it today. But, I didn't realize it's so loose. pic.twitter.com/FgwYmfsyO8

— ANI (@ANI) October 23, 2019
14:40 hrs IST
Ganguly on Bangladesh series
"The Bangladesh PM has said she will turn up for the Test in Kolkata. If she has given her consent, I don't see how the national team won't."
14:35 hrs IST
Ganguly on MS Dhoni
"MS Dhoni's achievement has made India proud. When you sit down and take note of what he has done, you say 'Wow. Champions don't finish very quickly. Till I am around, everybody will be respected."
14:32 hrs IST
Ganguly on ICC revenue
"We will make sure India gets it due. Whatever we have been getting is back end money. We will speak to the ICC and take the matter forward."
14:29 hrs IST
Ganguly on conflict of interest
"It remains an issue. We will take a stock of things and then move forward."
14:27 hrs IST
Ganguly on domestic cricket
In the last 3 teams, domestic matches have doubled. So we will have to make sure the best tournament in the country remains competitive. The first thing done by the Apex Council will be to make sure we take care of the first-class cricketers.
14:24 hrs IST
Ganguly speaks on Captain Kohli
"I will speak to him tomorrow. He is the captain of the team and the most important man in Indian cricket. We are here to make their (Indian cricket team) life easier. He (Kohli) has taken India cricket to a new level. He is a top player." ((Full story))
14:20 hrs IST
Ganguly addresses media
"We will take note of everything. We don't know what happened in the last three years. We will do things to the best of our abilities."
14:15 hrs IST
Kohli to meet Ganguly on Thursday
Sourav Ganguly had earlier mentioned that he would speak with Kohli on October 24 when India's squad for the home Test and T20I series against Bangladesh will be announced. "I will find out from the selectors when I meet them on 24th. I will find out what the selectors are thinking. Then I will put my opinion," Ganguly had told reporters at the Cricket Association of Bengal (CAB) premises last week.
13:45 hrs IST
Kohli speaks about Ganguly's appointment
"I congratulated him (Sourav Ganguly). It's great that he has become BCCI president. He will get in touch with me when he has to. I will go meet him when he tells me to. He has not spoken to me about that (MS Dhoni's future)," Kohli said after India beat South Africa in Ranchi Test.
13:15 hrs IST
Dada becomes 39th BCCI Chief
Former Indian skipper Sourav Ganguly was formally elected as the 39th President of the Board of Control for Cricket in India (BCCI) on Wednesday. Here is the list of his predecessors
12:55 hrs IST
Sourav Ganguly repeats unique double
Ganguly, who ushered in a new era in Indian cricket with his aggressive captaincy, thus became the second Indian captain to hold the top job in BCCI once elected. Read full story here
12:40 hrs IST
Former CoA member Vikram Limaye speaks
"It is good that it has come to an end and you have a new governance structure in place that has been elected and my best wishes to the new governance team that will take things forward," he told ANI.
12:28 hrs IST
DDCA chief Rajat Sharma on Ganguly
"I'm confident that as BCCI President he will take cricket to greater heights. I am hopeful that Jay Shah and Sourav Ganguly and their team will deliver. This is start of a new era for Indian cricket."
12:16 hrs IST
Former IPL Chairman Rajiv Shukla speaks
"Sourav will be an asset because he has been the most successful captain, and he has been most successful CAB President as well."
12:08 hrs IST
Vinod Rai speaks
"I have great respect for Sourav...My respect for him grew even more watching him efficiently manage the Cricket Association of Bengal and the fact that cricketer of that capability and distinction will be running the BCCI. I don't think there is anyone better than Sourav to take over the reins of BCCI. It has been a very satisfying experience because there are four former players in major administration now. There is Sourav (Ganguly) as BCCI president, IPL chairman is Brijesh Patel, Anshuman Gaekwad and Shantha Rangaswamy are in the Apex Council," he told PTI.
11:49 hrs IST
Update from Sanjjeev
Srinivasan and Niranjan won't be in the meeting, they are just here at the Board office
11:36 hrs IST
N Srinivasan is in the house
CoA era ends as the old guard also makes it's presence felt at the BCCI headquarters. Niranjan Shah can also be seen.
11:20 hrs IST
It's official
It's official - @SGanguly99 formally elected as the President of BCCI pic.twitter.com/Ln1VkCTyIW

— BCCI (@BCCI) October 23, 2019
11:12 hrs IST
Meeting underway
The General Body Meeting is underway here in the Mumbai Headquarters pic.twitter.com/7u9SZgTlff

— BCCI (@BCCI) October 23, 2019
11:02 hrs IST
Ganguly has administrative experience
After finishing his career as one of the most successful captains in world cricket, Ganguly dabbled into administration at the CAB under the tutelage of former BCCI president Jagmohan Dalmiya. Also, he has headed key sub-committees of the BCCI, including the technical panel and more recently the Cricket Advisory Committee.
11:00 hrs IST
Cameras in readiness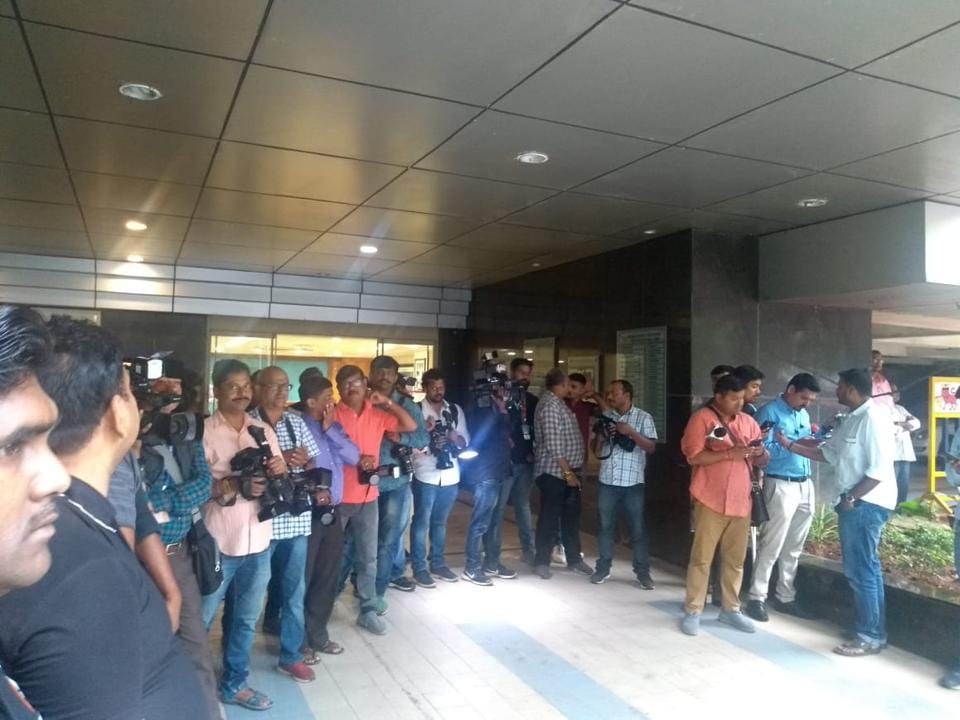 10:57 hrs IST
Ganguly has already outlined his agenda
Ganguly stated one of his priorities is to get proper representation at International Cricket Council (ICC). "That's one area that we will look into," said Ganguly when asked regarding India's position at ICC. "We haven't received any money from ICC in the last few years. Money in the sense what we deserve."
10:55 hrs IST
Special invitees
Anshuman gaekwad and Shanta Rangaswamy are special invitees. They are in the Apex Council as player representatives
10:55 hrs IST
Ganguly has arrived
The man of the moment has arrived in a white shirt, he is accompanied by Jay Shah. Jaydev Shah of SCA has also arrived, reports Sanjjeev from BCCI HQ.
10:46 hrs IST
Sanjjeev Samyal at BCCI headquarters
Mohammad Azharuddin, BCCI acting president CK Khanna, IPL chief-elect Brijesh enter the BCCI headquarters, the wait begins for Sourav Ganguly.
10:40 hrs IST
Ganguly era begins, yet again
Legendary India skipper Sourav Ganguly will begin his new innings as he will take of the Board of Control for Cricket in India (BCCI) as their 39th president on Wednesday.
Close