Mohammed Shami to take legal course for daughter's custody after BCCI clean chit
Updated on Mar 23, 2018 09:03 PM IST
Mohammed Shami said that he will be taking legal action for the custody of his daughter from estranged wife Hasin Jahan.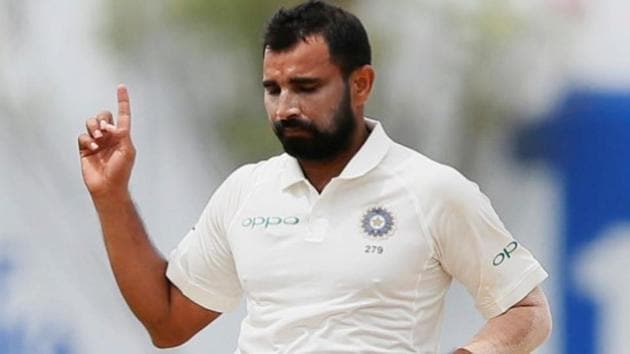 Indian cricket team fast bowler Mohammed Shami has said that he will take legal course for the custody of his daughter from his estranged wife Hasin Jahan. Shami, who reached here on Friday, thanked BCCI for getting 'clean chit' from its anti-corruption unit chief Neeraj Kumar.
READ | Mohammed Shami's wife Hasin Jahan pins hope on Mamata Banerjee for justice
"I am feeling relieved (after getting clean chit from BCCI). This comes after days of tense moments" Shami said here. The cricketer is practicing in a private cricket academy and will stay here for the next few days. Shami said he now wants to focus on his game and Indian Premier League beginning next month.
Shami alleged that several allegations levelled against him by Hasin Jahan were apparently an attempt to malign him and end his cricketing career. He said he will ensure a better future to his daughter.
READ | Mohammed Shami relieved after being absolved of corruption charges by BCCI
"I will consider legal options for the custody of daughter as I want to give her bright future" he said.
The Kolkata police registered an FIR earlier this month slapping non-baliable warrant against the India cricketer under various sections of the IPC.
Personalise your news feed. Follow trending topics