Sanjay Dobal, former Delhi cricketer, dies due to Covid-19
Dobal was popular among the well-known Delhi cricketers like Virender Sehwag, Gautam Gambhir and Mithun Manhas.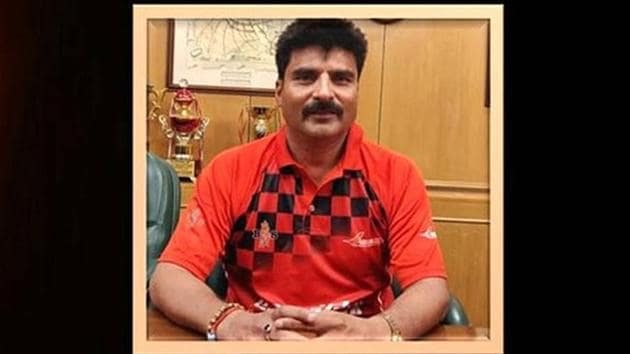 Updated on Jun 29, 2020 06:36 PM IST
Hindustan Times, New Delhi |
hindustantimes.com
Former all-rounder Sanjay Dobal has died at the age of 53 due to complications from Covid-19. He is survived by his wife and two sons – Siddhant, the elder of the two brothers who plays First-Class cricket for Rajasthan and Ekansh, who represents the Delhi Under-23 side, a team Dobal served as member of its support staff.
"Dobal showed symptoms and was first admitted to a medical facility in Bahadurgarh, a week back. He had tested positive for Covid-19. However, his condition deteriorated and was shifted to a Dwarka hospital with better facilities. He was given plasma but treatment didn't work," a DDCA official in the know of things told PTI.
Dobal was a prominent figure in the Delhi cricket circuit. Coached by the renowned Tarak Sinha, Dobal used to play for the prestigious Sonnet Cricket Club, from where the likes of Shikhar Dhawan, Ashish Nehra, Manoj Prabhakar, Aakash Chopra and Rishabh Pant have emerged.
"He was my trusted performer. I remember he came to me as a teenager and showed immense talent. A hard-hitting middle-order batsman and an effective off-spinner, he would win matches on his own," Sinha was quoted as saying by Sportstar.
Dobal was employed with Air India and was on good terms with the bigshots of Delhi cricket such as Virender Sehwag, Gautam Gambhir and Mithun Manhas. Despite never getting to play Ranji Trophy for Delhi, Dobal took up the responsibility of coaching junior cricketers.
"He was always there for any cricketer travelling out of Delhi. A very jovial man, he went out of the way to help cricketers travel in comfort," Former Delhi captain KP Bhaskar was quoted as saying by Sportstar.
Besides Sinha, former acting BCCI president CK Khanna, Delhi stalwarts Madan Lal and Manhas offered their condolences. Manhas, who shared a deep friendship with Dobal, revealed on Monday that the former cricketer was detected late of Covid-19 which proved to be fatal. In fact, on Sunday, Manhas and Gautam Gambhir had appealed on Twitter for plasma donors and although Aam Aadmi Party (AAP) MLA Dilip Pandey had arranged for it, it was too late.
"He started off as a player and later became a good coach at Air India. He was known for his fitness. At his academy (at Dwarka) he insisted on his trainees concentrating on fitness before cricket skills," Manhas told Sportstar. "He was treated at different hospitals before it was discovered he had been infected by the dreaded virus. We organised plasma (treatment) for him on Sunday evening but he gave up this morning."
Close Story