Stuart Law appointed West Indies cricket coach on two-year deal
Updated on Jan 28, 2017 09:26 AM IST
Stuart Law, former Australian batsman who has also coached Bangladesh and Sri Lanka, has been appointed West Indies coach on a two-year deal.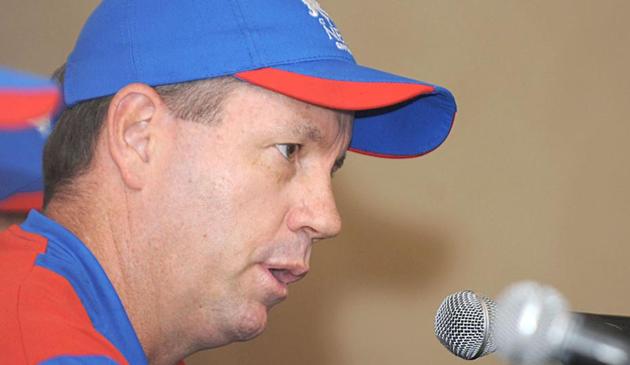 Former Australian international Stuart Law was named as the new coach of the West Indies cricket team on a two-year deal.
The 48-year-old will bring the experience of being a former head coach of Sri Lanka and Bangladesh to the job.
"I am excited at the opportunity to contribute to what I think is an interesting time for West Indies. I think this assignment has come at an important time of my career," said Law.
Law played just one Test for Australia in his career but featured in 54 one-day internationals while building a solid first-class career with Queensland, Essex, Lancashire and Derbyshire.
He was also a successful captain in Australia's domestic cricket with five first class and two one day titles. He scored the most runs at that level -- 27,080 runs in 367 matches.
Law was also named one of five Wisden Cricketers of the Year in 1998.
Outgoing director of cricket at the West Indies Cricket Board (WICB), Richard Pybus said: "We are delighted to welcome Stuart, he comes at an exciting and critical time in the development of the West Indies men's team.
"He has great experience and breadth of knowledge as a player and coach and his cross-cultural experience and winning attitude will be key assets in the development of the team."