Tom Alter, man who took Tendulkar's 1st TV interview, wanted MS Dhoni banned
Updated on Oct 01, 2017 01:58 PM IST
Tom Alter died on Friday night due to stage four skin cancer. Alter was the one to interview Sachin Tendulkar for the first time on Television. He expressed anger after MS Dhoni retired from Test cricket midway of India's away tour in Australia in 2014.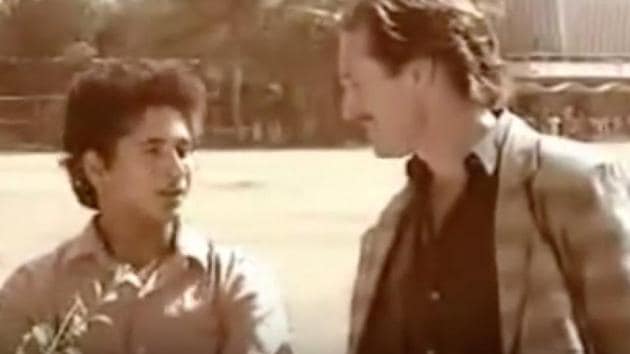 Tom Alter, with his blue gaze and a strong command over Hindi as well as Urdu, was known more as an accomplished actor rather than a cricket journalist, enthusiast and even a player. (India vs Australia - 5th ODI: HIGHLIGHTS)
Alter, who died aged 67 on Saturday due to skin cancer, was all that and more. And not only India lost a great actor but also a cricket expert.
(Read | Tom Alter: The composite actor who looked directly into the eyes of his audience)
His first job was that of a school teacher at St. Thomas School, Jagadhri, in Haryana. Being a cricket aficionado, he also became his students' cricket coach.
Starting as a coach, Tom Alter went to become a cricket writer as well, penning pieces for publications like Sportsweek, Outlook and Debonair.
Sachin Tendulkar interview
In 1988, Tom Alter probably took the most important sports interview of his life, though few would have had any hint of it at that point. Sachin Tendulkar, a 16-year-old boy then, took his questions on West Indies, their fast bowlers as well as his thought on domestic cricket. That interaction would go down as the first TV interview of India's most famous cricketer, and Alter played a prominent part in it.
(Read | After Tendulkar's wicket, handicapped Gurudas Raut wants to challenge Virat Kohli)
Tom Alter's tryst with cricket did not stop at interviewing cricketers as he himself played for an Indian XI, led by Sunil Gavaskar, against an USA XI in 1983, after the World Cup. That Indian team included Mohinder Amaranath, Ravi Shastri, Roger Binny, Yashpal Sharma, Sandeep Patil, Madan Lal, Balvinder Sandhu among others.
"I bowled four good overs, got the rival captain lbw, and was embraced by Gavaskar and Kirmani and Madan and Mohinder and Ravi and Roger…We won the match," Alter wrote in 2016 Wisden Almanack, about his experience.
'Ban MS Dhoni'
However, Alter did not always have such kind opinion about cricket and cricketers. After MS Dhoni retired from Test cricket midway of India's away tour in Australia in 2014, Alter was angry.
(Read | MS Dhoni, BCCI's unanimous choice, nominated for Padma Bhushan award)
"He should be banned from representing India ever again. He has not only broken his contract, he has broken a sacred bond with those of us who truly love Indian cricket and he does not give a damn. Why? Because he is the corporate favourite, the boss' and the bosses' favourite, and for them losing or winning is not important, it is all 'brand' and money and such total and utter rubbish," Alter wrote in a piece for Firstpost.
Alter was diagnosed with Stage 4 skin cancer in early September, and died on Friday night at his home in Mumbai.