'Virat has taken that record away from me': Pakistan batter retracts his 'I'm world no.1 List A batter' remark on Kohli
Jan 28, 2023 07:25 AM IST
The 36-year-old has now issued a clarification on his statement, admitting that "Kohli has now taken the record away from him."
A few days back, a veteran Pakistan batter's staggering remark comparing one of his List A stat with that of India legend Virat Kohli. While he was only trying to make his case after repeated denial for a spot in the Pakistan squad over the years, his statement immediately went viral all over social media. The 36-year-old has now issued a clarification on his statement, admitting that "Kohli has now taken the record away from him".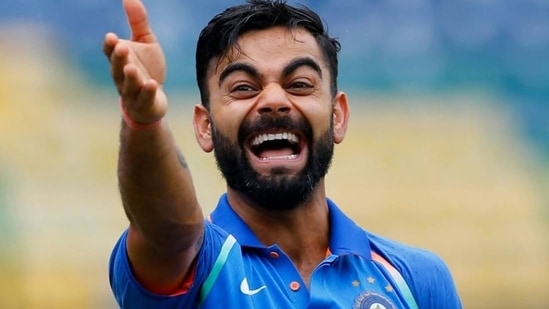 Speaking to Nadir Ali on his YouTube channel, Khurram Manzoor, a right-handed batter from Karachi, claimed himself to the No.1 List A batter in the world, adding that Kohli stands below him on the list. He further said that the former India captain's conversion rate in the format is less than him. With the statement, he did clarify that he had no intention of comparing himself with Kohli, but rather wanted to highlight his achievements in domestic cricket in a bid to question selectors' repeated denial.
ALSO READ: 'Don't forget he has over 5000 first-class runs': BCCI selector's unexpected reply on Pant's replacement for AUS Tests
"I am not comparing myself with Virat Kohli. Fact is, in 50-overs cricket, whoever are there in the top-10, I am the world no.1. After me stands Kohli. My conversion rate in List A cricket is better than him. He scores a century every six innings. I score century every 5.68 innings. And based on my average of 53, over the last 10 years, I am ranked fifth in the world in List A cricket. I also have scored 24 centuries in the last 48 innings. Between 2015 and now, whoever has opened for Pakistan, I still remain the leading scorer among them. I am also the top scorer and century getter in national T20. Yet I get ignored. And nobody has ever given me a solid reason for that," Khurram, who has appeared in 26 international games for Pakistan, said.
In response to the criticism he faced on social media post the remark, Khurram has issued a clarification saying that he only highlighted a stat and had no intention of comparing himself with Kohli, whom he hailed as a "generational player".
"Its funny how some media outlets and individuals have taken my interview out of context and twisted my words. Virat Kohli is a generational player and I have always admired him as the best. I talked about this stat in List A Cricket about having best innings per hundred ratio where I am topping the chart and Kohli is on second. There is no comparison between me and him, he has played more games and that too mostly on international level," he tweeted.
Realising the stat he highlighted was old, Khurram admitted his mistake later, while once again praising the star India batter.
Talking about Kohli, he has now been rested for the ongoing three-match T20I series against New Zealand and will be back for the Border-Gavaskar Test series starting February 9.