Virat Kohli & Co deserve credit for their performance in England - Ravi Shastri
Ravi Shastri said that the Indian cricket team performed well during their Test series against England and the media and the fans must give credit where it is due.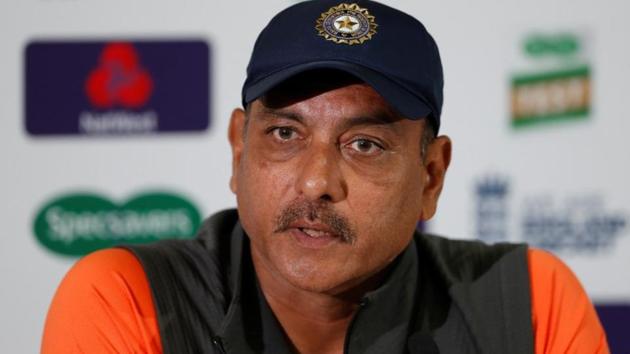 Updated on Sep 14, 2018 04:54 PM IST
Hindustan Times, New Delhi | By HT Correspondent
India may have lost the Test series against England 4-1 but head coach Ravi Shastri believes that there were a lot of positives for the visitors. In an interview with ESPNCricinfo, Shastri said that the team performed quite well during the recently concluded series and also made it clear that he is the 'last one to press the panic button' where there are so many good things to be learnt from the tour.
"We are still the No 1 team in the world. And England know how well we fought. Their media knows how well we fought. Our fans know how well we fought. Their public knows how well we fought. We know inside how well we fought," Shastri said in the interview.
"(I would be the) last one to press the panic button when I see so many positives. I head back home with a very positive state of mind. I know exactly what we do. I know exactly and clearly where the team is heading," he added.
READ: Asia Cup 2018: India's search for answers ahead of World Cup
There were a lot of top performers for England in the series but Shastri was impressed by the youngster Sam Curran's performance. Curran delivered on all fronts and as a result, both Shastri and India skipper Virat Kohli chose the 20-year old as the 'Man of the Series' for England.
"I would not say (we) failed badly. But we tried. We must give credit where it is due. Virat and me were asked to pick the Man of the Series (for England) and we both picked Sam Curran. Look where Curran has scored, and, that is where he hurt us. More than England, it was Curran who hurt us."
"In the first Test, England were 87 for 7 (in the second innings) at Edgbaston, he (Curran) got the runs. In the fourth Test, they were 86 for 6 (first innings) in Southampton, he got the runs. We were 50 for 0 (first innings) at Edgbaston, he got the wickets. So at crucial stages in this series, he chipped in with runs and wickets. That was the difference between the two sides," Shastri explained.
READ: Virender Sehwag has identified heir to MS Dhoni's Team India spot
Earlier, Shastri raised caused quite a stir when he rated the current Indian cricket team better than those in the last 15-20 years. The statement was met with criticism with both fans and experts alike but the India coach maintained that the team has achieved a lot in the last four years.
"People are entitled to their opinions. We are not worried about what people will say and what they will do. We know what this team has done in the last three to four years. In the last four years this team has won nine Tests overseas," he said.
Close Story