Virat Kohli fan, who attempted self-immolation over cheap dismissal, dies
Virat Kohli had a torrid time in the first Test at Cape Town as he was dismissed for 5 and 28 against South Africa as the Indian cricket team lost by 72 runs.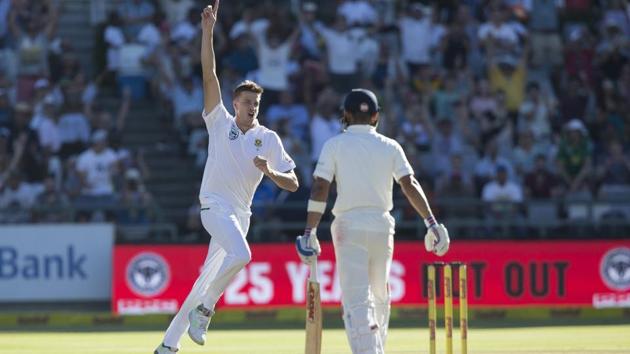 Updated on Jan 09, 2018 08:52 PM IST
A Virat Kohli fan from Madhya Pradesh's Ratlam district, who had attempted self- immolation on Friday after the Indian cricket team captain got out for five runs in the first innings of the ongoing Test series against South Africa, died on Tuesday.
The incident occurred in Ratlam's Ambedkar Nagar under the jurisdiction of the station road police station.
On Friday, on the first day of the India vs South Africa Test at Cape Town, Kohli got out for 5 runs. This had upset the retired railway officer who took the extreme step of setting himself ablaze, said police. India lost the match by 72 runs as South Africa took a 1-0 lead in the three-Test series.
Ram Singh, assistant sub-inspector (ASI) at station road police station Ratlam told Hindustan Times on phone that 63 -year-old Babulal Bariya, who had poured kerosene over his head and set himself on fire after Virat Kohli got out for five runs on Friday (Jan 5), succumbed to his injures on Tuesday morning around 7.50 AM.
Ram Singh, in his statement to police, said Bariya was watching the India vs South Africa cricket match on Friday when Virat Kohli got out for five runs. "Bariya told us that when Kohli got out 'uska dimag satak gaya' (he was very upset). He took a bottle of kerosene nearby and poured it on his head and set himself ablaze", Ram Singh said.
Ram Singh said that Babulal used to drink and it was likely that he was in an inebriated condition while watching the cricket match on Friday. "When family members came to know what he had done after he started shouting, they immediately rushed him to the district hospital for treatment. He had received burn injuries on his face, head and hands. He had received around 60 % burn injuries", he said.
Singh said a case of death had been lodged and further investigation was on in the case.
Dr Anand Chandelkar, civil surgeon at district government hospital Ratlam, told Hindustan Times that Babulal Bariya succumbed to his burn injurious on Tuesday morning, following which his post mortem was conducted and body was handed over to his family members. "If a person is elderly, he or she can die even with less burn injuries", he said.
Close Story