Virat Kohli turns vegan in effort to improve fitness and performance
Hindustan Times, New Delhi |
HT Correspondent
Oct 08, 2018 04:00 PM IST
Virat Kohli has turned to protein shakes, vegetables and soya rather than the conventional form of animal protein (meat and eggs) for over four months now
India skipper Virat Kohli has been known to take his fitness and lifestyle very seriously in an effort to improve his game on the field. And the boy who loved his butter chicken and kebabs has now turned a new leaf as he has gone vegan.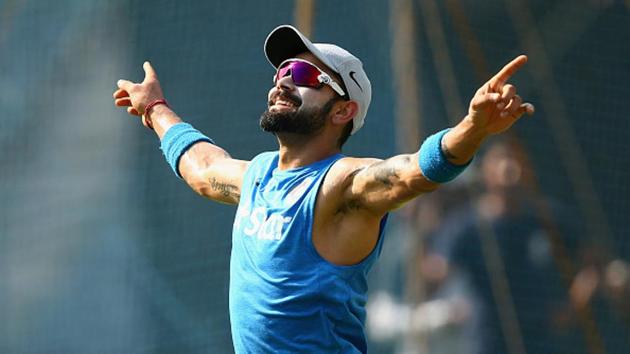 As per a report in the Times of India, Kohli has turned to protein shakes, vegetables and soya rather than the conventional form of animal protein (meat and eggs) for over four months. "Kohli started this diet four months ago and is feeling stronger as his digestive power has increased. He isn't missing meat, eggs or dairy," a source in the know of developments revealed. "Two years ago, when he was on a normal diet, he had said that he would go vegan if given a choice. He is now feeling stronger than before."
Earlier speaking to Hindustan Times, his childhood coach Rajkumar Sharma had revealed how Kohli had managed to improve his fitness to take his game to another level. "If you see his knocks — across formats — one can only do that when one is supremely fit. The point that needs to be noted is that Kohli spends as much time working on his cricketing skills as he does on improving his fitness."
Kohli has continued his brilliant run of form as he scored a brilliant century for India on the second day of the first Test against West Indies in Rajkot on Friday. The skipper reached the milestone thanks to seven boundaries and in the process also became the 11th Indian cricketer to complete 3000 runs at home.
Kohli, who scored his 11th Test hundred in India and 8th as captain at home, was also the second fastest to 24 Test centuries after Don Bradman (66) as the Indian skipper took 123 innings to reach the milestone.