WTC final not just about Virat Kohli and Kane Williamson: Sachin Tendulkar
For Sachin Tendulkar, New Zealand will not be favourites going into the World Test Championship final against India, simply because both teams are equally powerful and well-balanced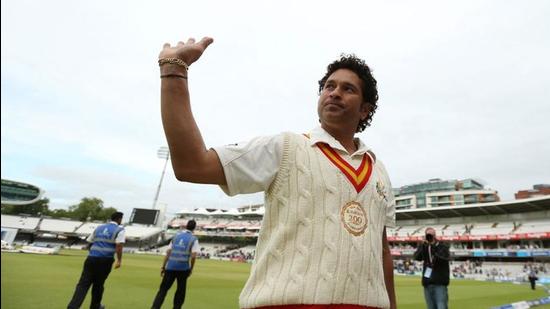 Updated on Jun 15, 2021 06:42 PM IST
New Zealand have some momentum heading into the inaugural World Test Championship final after beating England in a Test series at home. They also have the advantage of playing in familiar conditions, with healthy swing and seam movement on offer at Southampton.
Yet, for Sachin Tendulkar, the Kiwis will not be favourites going into the final, simply because both teams are equally powerful and well-balanced.
In a masterclass over the phone, the legendary batsman broke down the possibilities for the final in detail.
Excerpts:
What would winning the series against hosts England do to New Zealand's confidence ahead of the WTC?
Winning (a series) does make a huge difference. It completely changes your mindset. With that winning mindset you know that from any situation you can pull it through. Without any doubt this victory for New Zealand would have charged them up.
Also read | 10 legends from five eras to be inducted into ICC Hall of Fame in inaugural WTC final
But both are strong sides. I wouldn't rate them (New Zealand) as favourites, I'd say it's going to be an equal contest.
NZ also have the advantage of playing in familiar conditions, as they are used to playing in similar conditions back home...
I agree. If the match was played in the Middle-East then we would adapt to the conditions that much faster.
Making quick adjustments is to respect the conditions because you know when you are playing in England the overhead conditions change (quickly), that has a major effect on how the surface plays, how the ball swings...the batters know it: that in England you try and play as close to your body as possible.
Will it be tough to pick the ideal playing XI for India?
The batting line-up if would be obvious. We have done well as a team, you wouldn't want to tinker around with that too much.
(For bowling) one would have to see the surface. Literally till the previous day they will keep watering the surface and depending on how hard the sun is beating down on the surface etc, it all depends on these things. The best part is we have got all-rounders who can come (down the order) and forge decent partnerships. India can play, six batters, three seamers and a spinner; or four seamers and one spinner; or three seamers and two spinners.
India bowlers had attacked the Australia batsmen successfully with their leg-stump line, do you see that strategy being effective against NZ?
Each batter plays differently, the conditions are different, the ball is different, it will come differently off the surface so you have to assess. I am sure the Indian team would have plenty of meetings and plans, and identify areas where to bowl to whom. But, also taking into consideration, in Australia we played with Kookaburra, here India will be playing with the Dukes. I don't know if the pitch is going to have as much bounce like the Australian tracks, though I heard that the curator has said the pitch will have decent carry.
When you have good bounce then while sweeping you can always get a top edge, it can either go to short fine-leg or deep square-leg. When there is bounce and no turn then you would want to keep the ball in line (with the stumps). If there is bounce and turn, then you move marginally outside off-stump. Eventually, the idea is to be top of off and middle stump.
Also read | If he performs as he did in his country, India will be in strong position: Panesar predicts 'match-winner' of WTC final
From your own experience of playing in England, the great battle with Ryan Sidebottom (200 and after that the series in New Zealand (2008-09), was there anything specific you focused on?
Something that is really critical is how you defend on your front foot. If you are able to sort out your front defence to quality fast bowling, then most of your problems get resolved. Unless you have a weakness against short-pitch bowling. Then short-pitch bowling can create problems.
How much of the teams' fortunes depend on the two captains, Kane Williamson and Virat Kohli?
I don't think it is about individuals. Yes they are two important players in the team but, Virat wasn't there and along with Virat there were many other regular playing members who were missing in the Australia series. Here also, three days ago when New Zealand won the Test match, a number of guys were missing... Kane Williamson, Tim Southee, Kyle Jamieson, BJ Watling. Let's understand one thing, it is not about individuals. It is how good the team plays as a unit. These players are critical players in both sides, they will add a lot of value to the team, but it not about Virat vs Wiliamson. It is about India versus New Zealand. Individuals come and go.
Enjoy unlimited digital access with HT Premium
Subscribe Now to continue reading
Topics
Close Story