In 3 years, Uttarakhand sees 13% decrease in sterilisation cases
At a time when concerted efforts are being made to curb population growth, Uttarakhand has registered an overall decrease in the use of family planning methods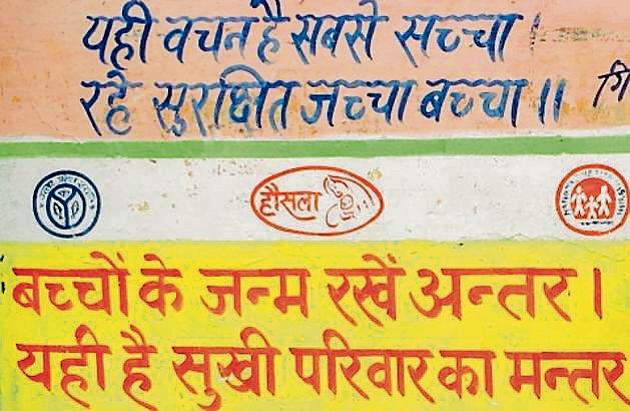 Updated on Mar 19, 2018 10:26 PM IST
At a time when concerted efforts are being made to curb population growth, Uttarakhand has registered an overall decrease in the use of family planning methods.
Between 2014 and 2017, the number of sterilisation cases (vasectomy and tubectomy) decreased by 13%. Doctors carried out 20,454 sterilisation operations in 2014-15. It decreased to 19,847 the next year, and by 2016-17 it was down to 17,797.
This was revealed in a written reply by the Union ministry of health and family welfare in the Lok Sabha on March 16.
At the national level, the decrease in sterilisation operations was only 2.38%. Neighbouring Himachal Pradesh also recorded a decrease of 11%.
Speaking on this, Dr Archana Srivastava, director general, health, said, "Male sterilisation has always remained a problem across states. This is reflective of our patriarchal mindset that the responsibility of family planning rests with the women."
She added that the health department is working towards promoting family welfare programmes. "Our total fertility rate (TFR) is 2.1, which is better than the national figure. We have already achieved a replacement status in terms of TFR. Other areas are also being worked upon."
According to the World Health Organisation, TFR is the total number of children that are born or likely to be born to a woman in her life time. A TFR of 2.1 is called 'replacement-level fertility'.
"It represents the average number of children a woman would need to have to reproduce by bearing a daughter who survives to childbearing age. If replacement level fertility is sustained over a sufficiently long period, each generation will exactly replace itself without any need for the country to balance the population by international migration," the WHO says.
Earlier, the National Family Health Survey (NFHS)-4 had also stated that the use of family planning methods among married women in Uttarakhand has decreased by nearly 10% between 2004-05 and 2015-16.
According to the report, only 53.4% married women, aged between 15-49 years, in the state use any type of family planning methods (sterilisation, pills, condoms, etc), as opposed to 59.3% in 2004-05.
The prevalence of male sterilisation in the state has decreased from 1.8% in 2005-06 to just 0.7% in 2015-16. Similarly, female sterilization has also witnessed a decrease from 32.2% prevalence in NFHS-3 to 27.4% in the latest survey.
The report also states that female sterilisation is more popular among women in rural areas of Uttarakhand. Nearly 32% women in rural areas adopted sterilisation as a family planning method, against 18.7 % women in urban areas.
Dr Prasoon Sheoran, assistant director, reproductive and child health, Uttarakhand, said, "Lack of awareness among people and migration are major impediments in promoting sterilisation. There are societal taboos associated with it and communities in districts like Haridwar and Udham Singh Nagar are prejudiced against sterilisation. We are working on awareness campaigns to check this."
He added that over the years, the use of other forms of temporary contraceptives like condoms, Copper T and contraceptive pills have also increased.
Meanwhile, NFHS-4 also states that the use of condoms as a contraceptive increased marginally and it was found to be prevalent among only 16% people. In 2004-05, the figure was 15.7%. The situation in rural areas was found to be graver as only 12% people reported use of condoms, while the figure for urban areas in the state was 22.7%.
Falling figures
Year Sterilisation operations
2014-15 20,454
2015-16 19,847
2016-17 17,797
Source: Lok Sabha
National family Health Survey-4 revealed a 10% overall decrease in use of family planning methods in Uttarakhand between 2004-05 and 2015-16.
Close Story