To trap and catch its monkeys, Uttarakhand depends on professionals from Uttar Pradesh
Published on Jan 31, 2018 10:25 PM IST
Uttarakhand is all set to launch its second monkey sterilisation centre in Almora.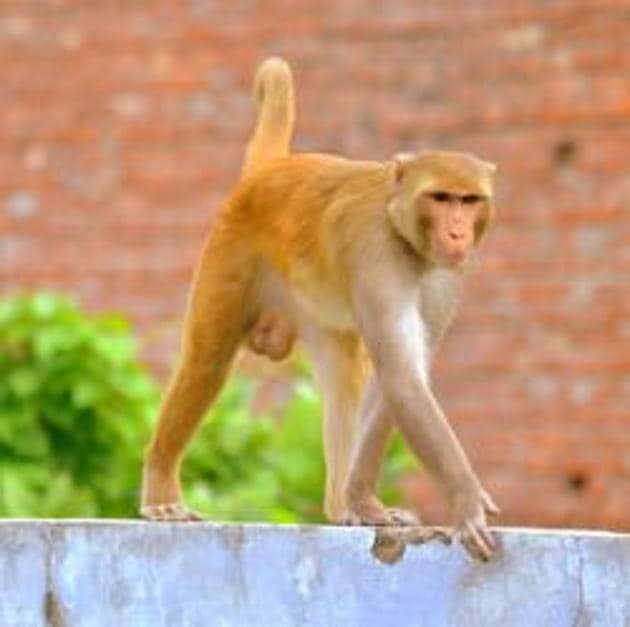 Uttarakhand is all set to launch its second monkey sterilisation centre in Almora. But, instead of training its staff in monkey catching, the forest department is depending on professionals from Uttar Pradesh.
The hill state's first such centre came up in Haridwar's Chidiapur in October 2015. The sterilisation centre has operated just 1,000 monkeys since its inauguration.
With the opening of a new centre, there will be demand for trained staff. As there are no local monkey catchers, the objective of the centre will be hard to achieve, forest experts said.
"A few staff were trained when the Haridwar centre was established to meet the emergency. The skill of catching monkeys is technical and we don't really have professionals in our own state to do so," said Akash Verma, divisional forest officer (DFO) of Haridwar.
The forest department recently floated tenders for monkey catching at Haridwar in which five groups from Uttar Pradesh came forward. None from Uttarakhand came forward.
The department pays ₹300 for each monkey sterilised. This means that if 100 monkeys are caught, they do not get paid for all. Instead, the monkeys brought at the centre, observed properly and against those deemed healthy to undergo surgery the payment is done.
The rates, however, are extremely low as compared to Himachal Pradesh that pays ₹700 each monkey.
And if that's not all, in order to promote people in catching the problem causing species, the government is giving away ₹1,000 per monkey to people who will catch at least 80% of the individuals of a troop. The species has been declared vermin in some tehsils there.
"Unless we sterilise at least 200-400 monkeys per day, we won't be able to deal with this problem. For this, we need more hands to catch monkeys and more centres to operate them," Dinesh Pandey, a wildlife activist, said.
There's no comprehensive data of monkey bite with the forest department, but officers working closely with this issue claim at least two conflict incidents are reported each day on an average.
Almora is one of the worst-hit districts where in December, locals come on the street to protest against the menace. Some of monkey bite incidents there reached the high court, too.
"Our staff is already engaged in several activities and engaging them for monkey catching would mean hampering other works. We will devise a plan to ensure regular catching so as speed up sterilisation process," Digvijay Singh Khati, chief wildlife warden, said.
The monkey catchers, however, cry foul over low payments. "We are illiterate people and didn't know that Himachal Pradesh is giving away a better compensation for monkey catching. We will try working for that government now," said Kamir, a monkey catcher from Moradabad, who is engaged in Haridwar.