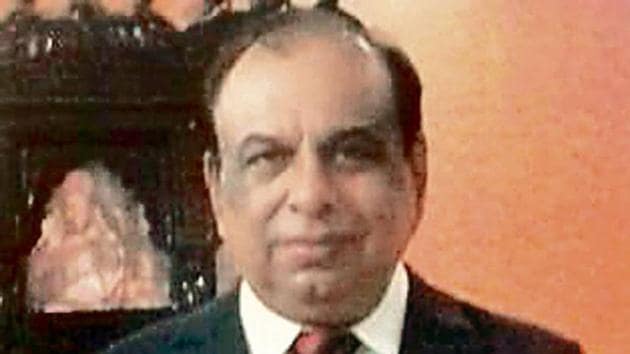 Delhi man gambles away money, hires killers for Rs 5 lakh to kill father and take over his business
Businessman Anil Khera was gunned down on May 21 while he was on his way back from a meeting in Ghaziabad. On Sunday, his son was arrested for allegedly having him killed in order to take over his business.
UPDATED ON OCT 09, 2018 09:41 AM IST
Delhi Police on Sunday arrested a man for allegedly hiring contract killers to get his businessman father killed in Ghaziabad in May this year.
Police said the arrested accused, Gaurav Khera, had lost a lot of money in gambling, following which his father refused to give him money. Hence, he wanted to take revenge on his father and take over his chemical production business in Khari Baoli. Khera, who had allegedly paid the contract killers Rs 5 lakh, had also promised 25% share in his father's business to a friend who had arranged for the killers, police said.
On May 21, Anil Khera was gunned down around 5pm while he was on his way back from a meeting in Rajindra Nagar industrial area in Sahibabad, Ghaziabad by two motorcycle-borne assailants. After shooting Anil multiple times from a close range, the assailants allegedly fled on a black Pulsar bike.
Additional commissioner of police (crime), Ajit Singla, said they received a specific input on Sunday about Anil's son Gaurav's involvement in planning the murder. "Accordingly, a team laid a trap in Maljis Park, where Gaurav was expected to arrive with his aides Vishal Garg and Sadiq Khan. The three were detained soon as they were spotted. During questioning, the three men confessed to have committed Anil's murder," Singla said.
Singla maintained, "Gaurav confessed that he was into gambling and had suffered substantial losses. When he had asked his father for money, he had refused to give him. Gaurav also told us that his father had even slapped him. It was then that he decided to eliminate his father for which he roped in Garg, who helped him hire two contract killers -- Shamsher and Sadiq Khan -- for Rs 5 lakh," the officer said.
Singla said being the only son, Gaurav knew that he would have had to take over the business in case of his father's death. Hence, he even promised Garg 25% partnership in his father's chemical business.
On the day of the murder, Singla said, Gaurav tipped off the killers that his father would be travelling to Sahibabad for a meeting.
"Shamsher and Khan followed Anil all the way to Sahibabad. As he went for his meeting, the duo waited outside. Soon as he stepped out, the two men shot him multiple times and fled. Four days after the murder, Garg and Gaurav paid Shamsher Rs 5 lakh. However, Shamsher gave only Rs 50,000 to Khan and began blackmailing Gaurav for more money. They had all gathered at Majlis Park to negotiate the money when they were arrested," Singla said.
Close