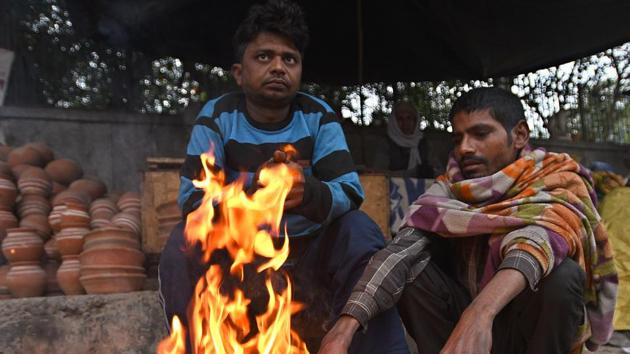 Delhi wakes up to cold Saturday morning, chilly winds improve air quality
Mercury dipped to chilly 8 degrees Celsius in Delhi on Saturday morning. However, the wind speed of 14-16 kmph dispersed the fog and improved the air quality from 276 to 262.
UPDATED ON DEC 16, 2017 10:20 AM IST
Delhiites woke up to a foggy cold morning, though with cleaner air. The city's average air quality index numbers improved from Friday's 276 to 262 on a scale of 500.
The mercury dipped to chilly 8 degrees Celsius on Saturday morning, and visibility also dropped in the city. Until 4am, the visibility was below 100 metres because of fog, but with a 14-16 kmph wind setting in, the fog began to disperse and visibility improved to 600 metres by 5am.
According to the application run by the Central Board of Pollution Control (CPCB), the air quality of the city on average continued in the poor category on Friday too.
Areas close to Anand Vihar were once again the most polluted, with AQI hitting very poor levels of 359, with the finer PM 2.5 acting as the primary pollutant.
Areas close to close DTU, Punjabi Bagh, ITO, RK Pitam, and Siri Fort also had very poor air, with AQI in the 300-400 range on the scale of 500.
Students of the North Campus would have been able to breathe easier, as places around the area had the best air with the AQI at a "moderate" level of 153.
Pusa Road and Dilshad Garden also had moderate quality air.
Close