PM Modi can end Delhi govt impasse in one minute: CM Arvind Kejriwal
Delhi chief minister Arvind Kejriwal, who has alleged that IAS officers of the government have been on strike for four months now, laid the blame for the situation firmly at the Centre's door.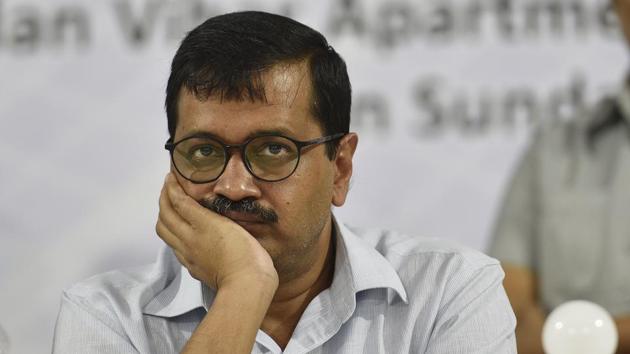 Updated on Jun 17, 2018 07:20 AM IST
Hindustan Times, New Delhi |
HT Correspondent
The Delhi IAS officers' strike could be over in a minute if the Prime Minister wanted to end it, chief minister Arvind Kejriwal said on Saturday in a wide-ranging interview on the problems afflicting the capital in the light of the jurisdictional turf war between his government and the lieutenant governor appointed by the Centre.
"I have written to the hon'ble Prime Minister and appealed to him that before the Niti Aayog meeting the strike of IAS officers be called off. In case the hon'ble PM wants, the officers' strike will end within a minute," Kejriwal said as his sit-in strike approached its sixth night.
Even as the IAS officers maintained that they were not on strike, the Delhi CM laid the blame for the situation firmly at the Centre's door.
"IAS officers don't attend meetings, don't take calls of ministers, and don't accompany the ministers for site visits... After we came to power with a thumping majority in Delhi, the BJP-ruled central government snatched away all our powers. All this is being done intentionally at the behest of the Modi government at the Centre," he said, adding that the people of Delhi would hold those responsible to account.
Close Story