Trouble calling: 120 phones stolen every day in Delhi
Updated on Jul 22, 2016 08:07 AM IST
The two most-sought-after items of thieves in the national capital are cell phones and motor vehicles, according to Delhi Police data.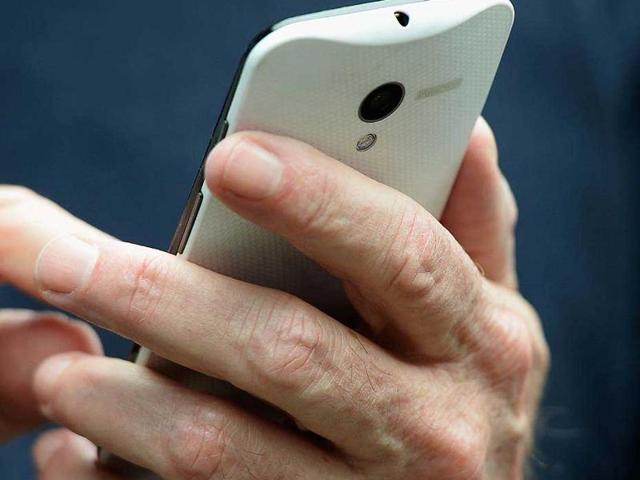 The two most-sought-after items by thieves in the national capital are cell phones and motor vehicles, according to Delhi Police data.
City police register theft cases of at least 120 cell phones a day, which makes the communication gadget the number one item targeted by thieves of all kinds — petty thugs preying on solitary joggers in parks, street muggers, burglars, and pickpockets in public transport.
Police said cell phones make the easiest target because everyone has one these days, and the favourite preying field of thieves is the crowded Delhi Metro, where around 3,600 of the 4,800 registered FIRs at Metro police stations this year are those of cell phone thefts. Last year, a little less than 50% of cell phones lost in the city were reported in Metro and railway stations.
More than 20,500 cell phones have been stolen till July this year, and police believe the number could be much more because many people don't report such thefts.
The second item on the list seldom goes unreported, though.
Cars, motorcycles, and scooters collectively make up the second most-preferred object of thieves. In the first half of 2016, at least 15,900 vehicles were stolen — about 87 a day.
Even battery-operated e-rickshaws, which make up the bulk of neighbourhood short-distance taxis, are not spared. "Anything that moves on wheels is a target," an officer said.
But the favoured wheels are motorcycles and scooters, data show.
Police manage to recover around 2,000 stolen vehicles every year — a dismal success rate considering the staggering number of thefts in a city which has about 9 million vehicles, the highest in the country.
Police statistics show car and bike thefts are increasing each year. Last year, more than 31,000 vehicles were stolen, compared to 22,219 in 2014.
Unlike cell phones, stolen vehicles are not resold in Delhi. These are smuggled out and reach places as far-off as the Northeast, undetected. Police arrested three men last week, Bareilly natives who travelled 250km to Delhi to steal motorcycles. Their loot, they confessed, was sent to "clients" in Manipur.
Carjackers operate in gangs, or work alone like "super thief" Dhani Ram Mittal who can't stop stealing a car or two even at 77. He is behind bars, as is a gang of ingenious thieves who came in a stolen Audi and took off with a BMW parked at a housing society in Noida this month.
Delhi has a booming market for stolen cell phones, with hundreds of shops such as the ones in Gaffar Market selling used phones. There are experts who can change a phone's IMEI number, the unique identity that allows police to trace a stolen one.
"An officer has to upload the stolen phone's IMEI number, and accordingly track it through its GPS location. This can be done only if the phone is switched on. Even if the GPS location is detected, it requires lengthy analysis and surveillance to pinpoint the exact place where the phone is used," an officer explained.
In April, six men were caught with 448 cell phones, including 310 Apple iPhones. These phones were stolen from 16 different states and brought to Delhi — to be resold. "Since iPhones are easy to trace, these were dismantled and their parts sold to dealers at Gaffar Market," an officer said.
Personalise your news feed. Follow trending topics