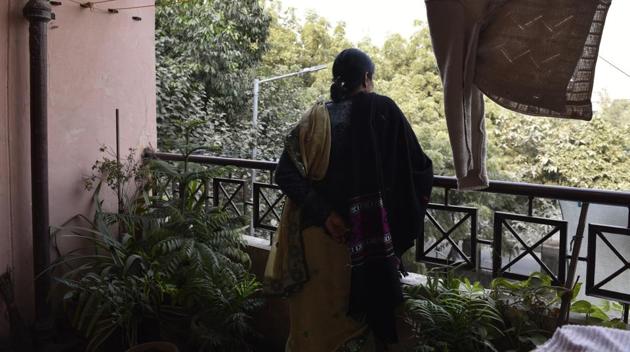 2012 Delhi gang rape: Want death for convicts, says braveheart's mother
On December 16, 2012, a 23-year-old paramedic student was gang-raped in a bus in south Delhi's Munirka when she was returning with a male friend after watching a movie.
UPDATED ON JUL 19, 2017 02:57 PM IST
"Had she not taken the bus that day she would have been celebrating her 28th birthday on May 10," said the mother of the young paramedic who was gang-raped and killed in Delhi.
That day was December 16, 2012.
The 23-year-old physiotherapy intern was returning home after watching a film with her friend when she was raped by six men and thrown off the bus. She died of her injuries in a Singapore hospital on December 29.
Four years, four months and 18 days after the brutality, the Supreme Court will on Friday decide if the four convicts will hang for the horrific crime that forced India to tighten rape laws.
"The court must sentence them to death. We won't settle for life imprisonment. I am alive and kept myself strong only to see this day," the mother told HT over the phone on Friday.
Pawan Gupta, Vinay Kumar, Akshay Thakur and Mukesh Singh have challenged the death sentence awarded to them by the Delhi High Court.
One of the accused, Ram Singh, hanged himself in prison, while the youngest of them, who was a few weeks shy of 18 at the time of the crime, was convicted and is now free after serving a three-year term.
"All these years, I have asked myself what if she had not taken that bus… There are a lot of what ifs," said the mother, who has become the face of the struggle of the lower middle-class family that weaved its hopes of a better life around the young woman and her brother.
The pain and anger are hard to miss.
"You and I would not be having this conversation but for that day. There were days, when I felt justice will take forever but today is the day. The court will punish them. They should be hanged and a precedent set that no man will be let off in such cases."
It is difficult for her to accept that the one of the men is already free. "He was released because he was a child but what that boy did to my girl is not a child's act. I can never forgive him," she said.
The boy was one of the six men who mocked and jeered the couple after they boarded the bus at Munrika in south Delhi.
When they asked the men to stop the vehicle, they were slapped, punched and beaten with iron rods. The six then took turns to rape the woman and threw her and the friend off the bus.
The sheer brutality of the crime was shocking. Delhi and several other places were rocked by protests for days. Candle light vigils were held demanding justice for the victim. Definition of rape was broadened and punishment hardened.
Within three months of his arrest, bus driver Ram Singh committed suicide in jail. The youngest of the criminals convicted by a juvenile justice board was let off in December 2015.
But for the mother, it is still too raw.
"The whole country knows about the case but nobody saw her pain. I saw it. My daughter died in front of me," said she, who with her family now lives in a house given to them by the government.
"Today, if the Supreme Court lets them off or converts their death sentence to life, it will be a setback for all women fighting such cases. If they are not hanged for a crime like this, no one will ever be."
She relives the pain every time she comes across the four men during court visits.
"I see them and their family members in the court. We don't talk." The men have not asked for forgiveness and they wouldn't change their ways, she said.
Her daughter's case was a message to society – think. Think about what is happening around us, what is wrong with us and find a way to fix it.
She will be in the Supreme Court on Friday, hoping for a decision that will give her closure and allow her and her family to mourn her daughter.
Close