Delhi's air pollution 'very serious' problem, find solution at the earliest, says SC
A day after the Centre notified a graded response system to combat air pollution in Delhi and NCR, the Supreme Court told the government that it needs to find urgent solution and not take years to tackle a "serious problem."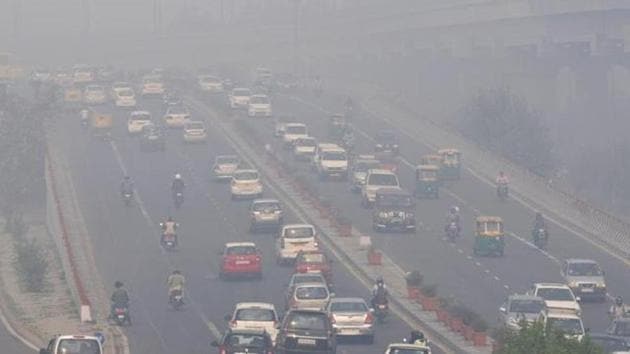 Updated on Jan 17, 2017 11:21 PM IST
A day after the Centre notified a graded response system to combat air pollution in Delhi and NCR, the Supreme Court told the government that it needs to find urgent solution and not take years to tackle a "serious problem."
"This pollution problem is very serious. If you talk for years about a solution, then it is a problem," a bench headed by Justice MB Lokur said, directing the Environment Pollution Control Authority (EPCA) to inspect 962 centres that issue pollution control certificate to vehicles.
Under the law, a vehicle owner should get his or her vehicle checked for a PUC certificate after every three months. However, the rule is not implemented effectively for various reasons, including non-functioning of the pollution checking centres. In case of violation, a fine of Rs 1,000 can be imposed on the person who is not in possession of a PUC certificate.
Read more: Delhi air quality 'very poor', calls for measures like ban on diesel gensets
"If the law requires a vehicle to be checked every three months, then it should be done. However, there have been cases where centres are not working," the bench told solicitor general Ranjit Kumar, who submitted a report on the PUC centres operating in Delhi.
The court noted inspection conducted between July 2013 and October 2016 led to suspension of 42 licenses and cancellation of 14. Showcause notice was served to 175 centres. However, the data was silent as to when the last inspection was done. Also, the report did not speak about what action was taken against the 175 centres.
EPCA, the court said, must prepare a detailed inspection report and furnish information on the status of every centre. The exercise has to be completed within eight weeks.
Read more: Gurgaon civic bodies mull plan to improve air quality
Besides, the court also asked the Centre to look into EPCA's suggestion to make the PUC norms more stringent for pre-Bharat IV vehicles. According to EPCA, the norms are so lax that barely vehicle fails the test.
It said the current smoke density test is archaic and not good for measuring particulate matter emissions.
Click here to view the real-time air quality map.
Close Story
Personalise your news feed. Follow trending topics