Delhi, learn to clear the air: How five world cities got rid of smog
Updated on Nov 04, 2016 02:04 PM IST
A cloud of smog hangs over Delhi since Diwali, as air quality sharply deteriorated. As poor visibility, breathing problems plague the city's citizens, we look at some of the world's deadliest smogs and how other cities combated them.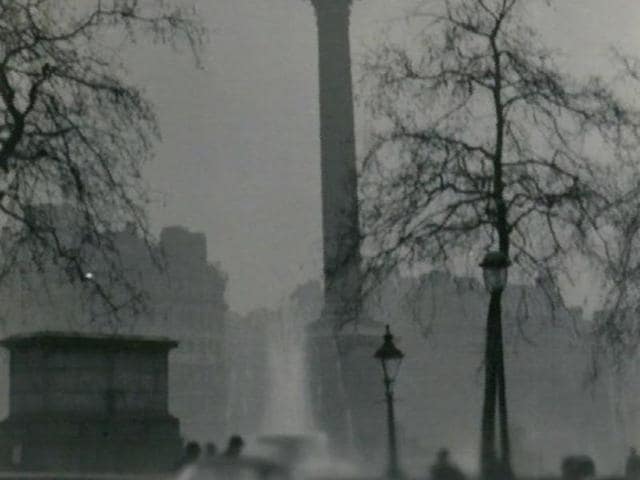 The day after Diwali, Delhi woke up to find itself enveloped in a cloud of smog so thick that you could not see beyond a few feet. There was a sharp decline in air quality, with most places registering off-the-charts severe conditions. Reports suggest that Delhi's air quality over Diwali weekend was one of the worst in the world.
But when it comes to battling deadly smogs, the Delhi of 2016 has many historical counterparts. Post the Industrial Revolution, many cities in the world have been choked by poisonous clouds of smog, resulting in new laws and regulations regarding pollution.
Here are five of the deadliest smogs recorded in world history:
Meuse Valley Fog, 1930
What happened? On December 3, 1930, most of Belgium was shrouded in a cold foggy mist, but what the densely-populated valley of Meuse, east of Leige, witnessed has become a landmark in any study of air pollution.
The heavily industrialized area was home to steelworks, zinc smelters, glass manufacturers and fertilizer and explosives plants. The cocktail of pollutants from these industries, including what later researchers say were gaseous fluorine and sulphur compounds, were prevented from rising by a temperature inversion. The city stewed in the toxic fumes for three whole days before the smog lifted.
Deadly effect: 60 deaths are attributed to the fog. Many people reported nausea, vomiting, laryngeal irritation, dysponoeic breathing – asthma-like attacks with labored expiration.
Lessons for Delhi: On December 6, the Royal Prosecutor of Leige opened a judicial enquiry and appointed a committee of medical experts to ascertain the causes. The Belgian Government voted 250,000 fr to defray the cost of the investigation. This was the first documented incident that showed air pollution could prove to be fatal.
Donora Smog, Pennsylvania, 1948
What happened? In 1948, the southern Pennsylvania town of Donora woke up to a yellow haze. This wasn't new for a town where a steel and zinc plant chuffed out great puffs of smoke every day. But the town had never seen what unfolded over the course of the next five days: a yellowish-black smog darkened the skies and refused to lift.
Deadly effect: The smog left 20 dead and 6,000 affected. It sickened half the town, creating a burning sensation in throat and eyes. At one time, the Donora Hotel was converted into an emergency hospital as hospitals ran out of beds.
Lesson for Delhi: In 1949, the state government established the Division of Air Pollution Control to study the event. A million-dollar suit was filed against the operator of the Donora Zinc Works' American Steel and Wire Company and the plant shut down nine years after the event. The environmental disaster led to the formation of federal laws and agencies to control pollution, including Pennsylvania's 1970 'Environmental Bill of Rights', which states that "the people have a right to clean air, [and] pure water….", the national Environmental Protection Agency, and the Clean Air Act passed by the Congress.
The Great London Smog, 1952
What happened? In the December of 1952, London grappled with a poisonous haze that consumed the city for five days and is remembered as the world's deadliest smog. The smog was a mixture of several deadly elements: sulphurous fumes from coal fires that Londoners lit to get through a particularly cold night, gases from factories, the misty fog and an anticyclone which prevented the toxic air from dispersing.
Deadly effect: 4,000 lost their lives and many suffered breathing problems. Prize cattle displayed at Smithfield died of suffocation, leading people to fashion masks for their livestock. In the Isle of Dogs, people could not see their feet as they walked.
Lessons for Delhi: When the haze lifted from London, the city launched an investigation into what had happened. The Clean Air Acts of 1956 and 1968 were a direct outcome of the killer smog, which banned emissions of black smoke and made it mandatory for urban residents and factory owners to convert to smokeless fuels.
Los Angeles smogs, 1950s and 1960s
What happened? Los Angeles is no stranger to smogs as the area is a natural pollution trap. Several smogs occur here as the mountains cause temperature inversions which trap dirty, polluted air and don't let it disperse. One of the first severe smogs was recorded during World War II, which people suspected to be a Japanese chemical attack. But through the 1950s, 60s, 70s, smogs were a recurring feature in Los Angeles. For a long time, the public was not convinced that car emissions were as much responsible as industry.
Deadly effect: On particular days, the smog was bad enough for parents to keep children out of school, cancel athletic events and send people scurrying to emergency rooms with breathing problems.
Lessons for Delhi: In California, sustained public movements and citizen action changed the course. After a link between vehicular emissions and smog was proved, movements such as Stamp Out Smog created awareness and took on the automobile industry. In 1954, about 6,000 people turned up at a Pasadena protest against pollution. By early 1960s, Californian law demanded stronger anti-smog controls on cars. While smog hasn't disappeared from Los Angeles, the city has improved considerably.
Beijing Smog, 2013
What happened? Many of China's cities have a poor air quality record, but in January 2013, AQI in Beijing went up to 993, signaling an 'airpocalyspe' in the country. Visibility was so poor that entire buildings disappeared in the haze.
Deadly effect: People stopped venturing outside unless necessary, and even then, with face masks on. The Children's Hospital in Beijing reported treating 7,000 patients on a daily basis. The smog affected other Chinese cities as well, impacting 800 million people, according to researchers. Cases of lung cancer were detected in very young patients, which were linked to the pollution.
Lessons for Delhi: The government responded by cracking down on firecrackers and outdoor barbecues during the Chinese New Year celebrations. Cracker sales declined by 37%. Beijing also pledged to lower its PM2.5 levels, earmarking $277 billion plan to cut down pollution and emissions. In 2015, Beijing issued a 'red alert' because of alarming air quality levels and shut down more than 2,000 factories.