Game of Thrones is a defining cultural phenomenon of the decade
No matter how the show ends (on Monday); and whether or not it is to the liking of its millions of fans – this season has seen more brickbats than bouquets so far – its impact on popular culture will remain for a long time yet to come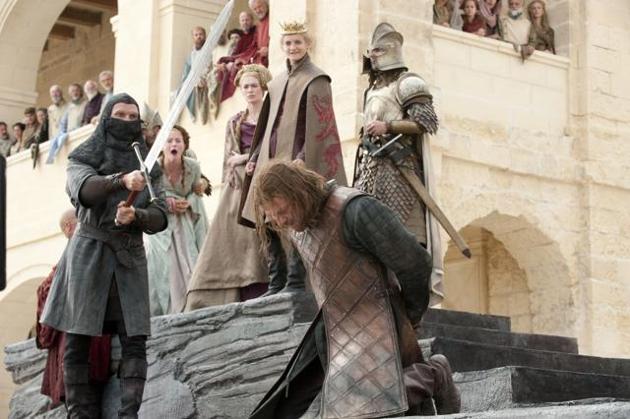 Updated on Nov 04, 2019 02:37 AM IST
Who would have thought, before 2011, that a mainstream television show could have at its centre an incestuous relationship between a pair of twins? In its 10 years of existence, Game of Thrones has done more than normalise that idea. It has changed the world in which it was created. In 2011, when Game of Thrones first hit American television screens, no one could have thought it would become the sort of international phenomenon that it has. It wasn't until two or three seasons in that many people in other parts of the world — used as we had become to pirating American TV shows — really discovered Game of Thrones and the books it is based on,George RR Martin's A Song of Ice and Fire series.
As we await the last and final episode of the series on Sunday night (early Monday morning in India), contemplating the sheer scale of the thing is staggering. In 2017, the previous season, Season 7, had an average viewership of 32.8 million per episode in the United States (US) alone. It has also consistently been the world's most pirated TV show, beating its own previous record every year. People around the world are naming their children after characters in the show. The number of children called Khaleesi, Tyrion, Arya, and even Jorah has been steadily rising. Tourism, in places where the show is shot, has seen a major boost, such as in Northern Ireland and Croatia; Dubrovnik in Croatia, which is the location for King's Landing, has had to turn tourists away because of overcrowding! People across the world are watching the episodes at the same time as they air in the US. In India, the show airs at 6.30 am on Monday morning; and Disney-owned Hotstar (that has streaming rights) now has four times as many monthly active users as it did at the end of 2017, crossing the 300 million mark in April this year.
Game of Thrones has rightfully earned its reputation as one of the defining cultural phenomenons of this decade. So much so that even those who don't watch the show know of it and think it's worthwhile to humblebrag about it online (social media has been rife this year with ridicule for those who insist they're too cool to watch the show). But the fact remains that there has been no other TV show in the history of television that has had as large and as global a fan following as Game of Thrones. No matter how the show ends, and whether or not it is to the liking of its millions of fans (this season has seen more brickbats than bouquets so far), its impact on popular culture will remain for a long time to come.
Close Story