No office of profit could be more important than propriety
Published on Jun 18, 2016 09:27 PM IST
All definitions given to 'office of profit' have been less than adequate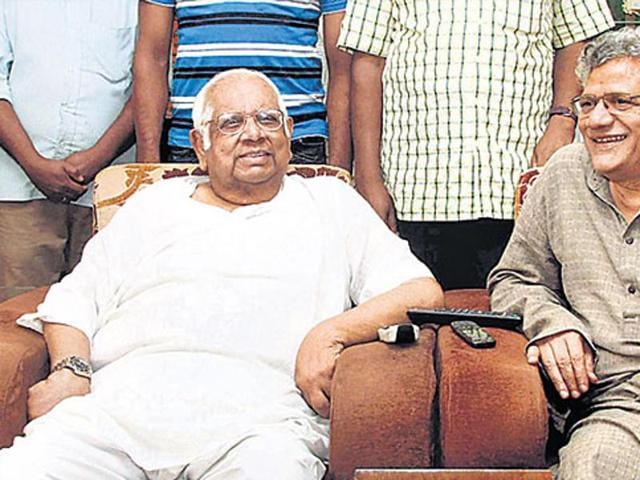 The term 'office of profit', whose definition has become a matter of dispute between the Central and the Delhi governments, is not new. It goes back at least to mid-18th century Europe, where the expression in use was 'office of profit under the crown'. And the literal meaning of the expression, which stressed 'profit' and 'crown', was its only meaning. The British Constitution, being an unwritten one, had nowhere defined it. And since the King (or the Queen) is the head of the Church of England, one cannot be sure if the office of the Archbishop of Canterbury also is an office of profit, because he comes under the Crown.
In India, MLAs and MPs cannot hold any office of profit under the Central or state governments except ministerial positions and some that have been kept outside the 'office of profit' category though the Parliament (Prevention of Disqualification) Act. And this legislative part can provide Delhi chief minister Arvind Kejriwal a handle in defence of his argument that by appointing 21 MLAs as parliamentary secretaries he did not violate the law.
Read: MP: Father of AAP MLA facing office of profit charge mends tyres for living
In 2006, when the 'office of profit' controversy erupted, it was evident to all that our Constitution had not given a wholesome definition to the phrase. An air of uncertainty prevailed then. Industrialist Anil Ambani resigned as Rajya Sabha MP because he was a member of the UP Development Council. Why he did so is not clear to me because this council, by all accounts, was not a permanent body. Nevertheless he chose to do so 'in the highest traditions of democracy'. However, Somnath Chatterjee, then Speaker of the Lok Sabha, did not resign even though he was chairman of the Sriniketan Santiniketan Development Authority. In his view the chairmanship of the authority was not an office of profit (in that case, why was it later put on the 'exempted' list?). But one question, which is highly relevant now, was not answered. How was it that Mr Chatterjee was chairman of the West Bengal Industrial Development Corporation (WBIDC) and a Lok Sabha member simultaneously for many years starting from the 1980s? Was the chairmanship of the WBIDC not an office of profit, either?
There are many other weighty instances Mr Kejriwal can count on. Subrata Mukherjee, who became mayor of the Kolkata Municipal Corporation in 2000, did not give up his MLAship in the West Bengal legislative assembly. He contested the assembly election again in 2001 and won. For five years, for 2000 to 2005, he was mayor as well as an MLA.
Read: Office of profit bill: Kejriwal accuses Modi of vendetta, BJP hits back
So this is a matter that rests on a whole lot of assumptions. Is one to assume that apart from the offices that have been insulated through legislation, any office that the exchequer has funded is an office of profit? For example, the office of the member, Planning Commission, found no mention in the early 'exempt list' of the 1950s. But since then many ministers, who were MPs as well, have become members of the Planning Commission and earned salaries and emoluments on account of that. What does one make of it? Or is it just to be assumed that an office of profit is one that is held by a public servant only? In that sense could the office of 'parliamentary secretary', which is a political appointment, an office of profit?
When a problem has not been thought through, it is all dark. Grey areas emerge only when one starts thinking of them, which is what is happening now. Something that belonged to halcyon days of the 1950s has bemused me for a long time. Vishnu Sahay, ICS, was cabinet secretary from July 1, 1958, to November 10, 1960, governor of Assam from November 12, 1960, to January 12, 1961, and back as cabinet secretary on March 9, 1961. Did he officiate as Assam governor while being in the ICS? Can a governor be at the same time a government servant? The Constitution, I thought, prohibited that. The question was referred to an enormously reputed superannuated IAS person. His reply was: "Panditji (Jawaharlal Nehru) was alive at the time. I guess he must have blessed an arrangement whereby Vishnu Sahay went on temporary duty to Assam …" Surely this was not an answer to my question. Many other questions, on which bitter battles are being fought now, are waiting for a reply. So let the battles be fought, and let the end-result be a sense of propriety.