Save Bulandshahr victims from a miscarriage of justice
Aug 03, 2016 07:59 PM IST
The solution to the Bulandshahr situation lies in better law enforcement, speedier justice delivery and emotional assistance, visits from opportunistic politicians and a largely indifferent society are of no avail
The incredible insensitivity of some of our politicians was on display when SP leader Azam Khan stated that the Bulandshahr rape was motivated by political considerations. "It must be checked if the ghastly incident is the handiwork of those who want to gain power in the state by tarnishing the image of this government," he said with no thought as to how this belittles the trauma suffered by the victims. To add to this is the manner in which the police has handled the whole situation. The initial FIR apparently mentioned rape, dacoity and illegal confinement and it is only after the police admitted to a 'clerical error' that sections relating to gang rape and the Prevention of Children from Sexual Offences Act were added.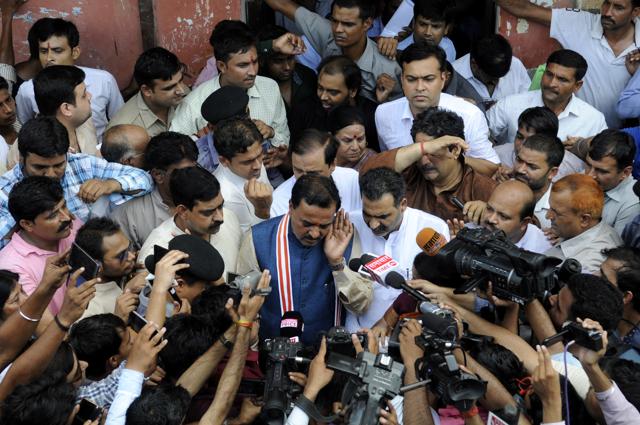 Read | Azam Khan sees 'political conspiracy' in Bulandshahr rape, draws flak
It is such lapses which can lead to a miscarriage of justice as we have seen in the past. Instead of respecting the privacy of the family at this moment, various politicians have been calling on them forcing the father to repeat the story much to his distress. With so much attention on them, the identities of the victims are now well known in the locality making it difficult for the young girl victim to resume her studies. There is such stigma attached to rape that even if the girl somehow surmounts this ordeal, she is will still be treated with disdain by society, or at least large sections of it. The law prohibits anyone from revealing the identity of a rape victim, yet this is often overlooked. It was only recently that the Delhi Commission for Women chief revealed the identity of a minor rape victim.
Read | Bulandshahr rape: Wish we never came back, please leave us alone, pleads family
This latest in a long line of rapes brings out the need for fast-tracking these cases. We have seen that as cases are prolonged for want of proper investigative procedures and forensic evidence, the victims are made to relive their trauma in the courts and also become more vulnerable to intimidation by the offenders. The victims also require counselling to deal with the psychological problems they will face after such a traumatic experience. Emotional and physical rehabilitation could take years. This is something the government needs to look at. At present there are some NGOs which do this, but this has to be institutionalised as part of the justice system. The aim should be to help victims get past their ordeal and get on with their lives. For this we need better law enforcement, speedier justice delivery and emotional assistance. This will not eliminate the problem, but it certainly could help lessen it in the face of growing criminality, a largely indifferent society and opportunistic politicians.