Career Counselling: How to become a sound engineer?
Hindustan Times, New Delhi |
Usha Albuquerque
Jul 27, 2016 07:02 PM IST
A background in science with physics and math is advisable to be able to do well in the career
I am a Class 12 student with physics, chemistry, mathematics and economics as my subjects. I am interested in vocal music and I love mathematics. I want to be a sound engineer. Is it a good career option for me?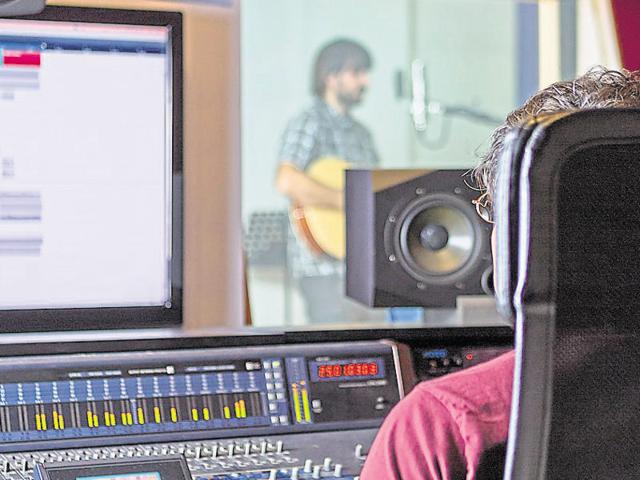 — Prachi Khobiyan
A sound engineer is someone with experience and training in the production and manipulation of sound through mechanical (analog) or digital means. Sound engineers are responsible for recording and mixing voices, including post-production for video and film, as well as music and sound effects for movies, television, radio, advertising, multimedia, plays and other live performances.
A background in science with physics and math is advisable, as you will be dealing with sound which is physical energy, and working on a range of calculations, converting sound waves into electric energy, calculating a delay time or reverberation of the room and so on. You have an added advantage if you possess a good ear for sound and music, as well as good knowledge and interest in music. Computer skills will also come in handy.
To start, you can get a basic idea of sound and recording by setting up a small home studio system. Learn to use different audio editing software, including ProTools, Cubase, Reason, Digital Performer, Live, or Logic. Several of these products have free demos available.
There are a large number of training institutes for sound engineering abroad, and you can check out the lists on any study website.
But while it may be possible to get admission into such a programme, the fees will be high and the ­likelihood of getting a ­scholarship or any financial support will be limited. In India, ­however, there are many courses you can apply for.
The Film and Television Institute of India, Pune, and Chennai offer sound engineering programmes which are highly sought after. Resul Pookutty, who won an Oscar for Sound engineering, trained at the Pune Film and Television Institute of India (FTII).
The Satyajit Ray Film and Television Institute, in Kolkata, Whistling Woods Digital Academy, Mumbai, Ramoji Academy of Film and Television (RAFT), Hyderabad (Andhra Pradesh) SAE Technology College, Chennai (Tamil Nadu) are other institutes offering diploma courses in Recording Arts (audio ­engineering).
However, as this is a highly specialised field of work, there are limited jobs and mostly include working as a sound recordist in a music ­recording studio or with a film or ­television company.
You can also specialise in voice and dialogue recording, music and sound mixing and editing, in sound designing, or as a sound effects editor – creating ­different kinds of sounds. You can also work as a freelancer on live sound on location.
Send your queries at ­hteducation@­hindustantimes.com or to Career Counselling, HT Education, 1st floor, HT House, 18-20, KG Marg, New Delhi-110001. The columnist is director of Careers Smart, and author of the Penguin India Career Guides Vol 1 and 2