Anurag Kashyap says he's 'most nepotistic filmmaker'; says Taapsee Pannu has been trying to launch her sister with KRK
Published on Aug 10, 2022 10:29 AM IST
Anurag Kashyap explains that he needs to trust people that he works with, and therefore will only hire those whom he knows.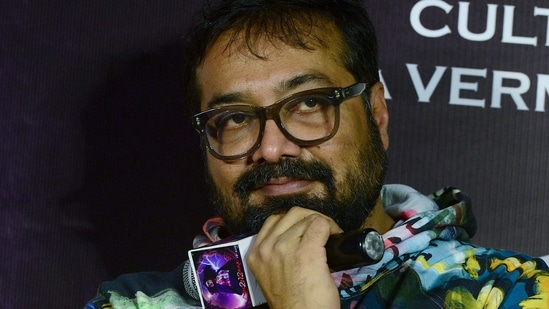 Anurag Kashyap has said he is the most nepotistic filmmaker in India, adding that he needs to know people to work with them on a film. Actor Taapsee Pannu was also present in the interview in which Anurag talked about nepotism. (Also read: Anurag Kashyap, Taapsee Pannu had 'ugly fights' during film shoot)
Anurag is awaiting the release of his upcoming directorial venture Dobaaraa. The film is the official Hindi remake of the 2018 Spanish movie Mirage. Written by Nihit Bhave, the film also stars Pavail Gulati, Rahul Bhat and Saswata Chatterjee.
Anurag told News 18 in an interview, "I am the most nepotistic filmmaker in the country. What is nepotism? Okay fine, my daughter is not there in the films but I will not hire somebody who I don't know. It's not a camp, it's not even favouritism. I need to know my people because I trust them. I work with a lot of trust so when I trust someone, it has to be fully there and I trust people that I hire."
He added, "Who do you trust the most in your (troubled) time? Actually, anybody will trust family, right, so for me my set is like my family. That does exist and ek ke through hi dusra aata hai, woh nepotism hi hai (I hire people through those in my touch. That is nepotism). If my first AD (assistant director) is leaving, I would not know who is a good AD in the market. My AD will give me another AD who is good. If my production designer is leaving, he will give me another production designer."
Anurag also added jokingly that Taapsee is 'super nepotistic' and has been trying to launch her sister Shagun Pannu with KRK (actor Kamaal Rashid Khan). Taapsee laughed hard as she added that Shagun is scared ever since she got the news and has stopped going to Dubai.
Taapsee and Anurag come together for the second time with Dobaaraa. They first worked together four years ago on the romantic drama Manmarziyaan, which also featured Vicky Kaushal and Abhishek Bachchan. Dobaara is Anurag's first remake, and his first film in the sci-fi genre.
Dobaaraa is jointly produced by Ekta Kapoor's Cult Movies, a new division under Balaji Telefilms, and Sunir Kheterpal and Gaurav Bose's banner Athena.
Personalise your news feed. Follow trending topics