Ratna Pathak Shah asks if India wants to be like Saudi Arabia: 'We're moving towards extremely conservatism'
Published on Jul 26, 2022 04:36 PM IST
Ratna Pathak Shah said that Indian society is becoming an 'extremely conservative society'. She asked if the society wants to become like that of Saudi Arabia.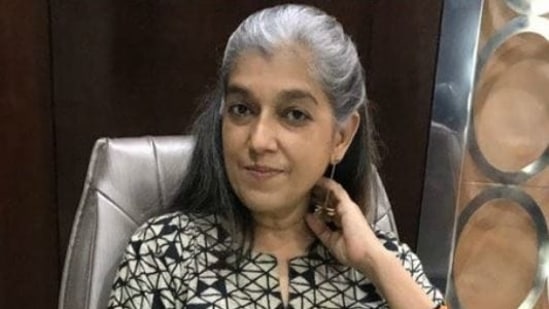 Actor Ratna Pathak Shah has spoken about India moving towards becoming an 'extremely conservative society' and asked if we want to become like Saudi Arabia. In a new interview, Ratna said that firstly a conservative society clamps down on its women. She also said that India could become like Saudi Arabia as it's 'very very convenient'. (Also Read | Ratna Pathak Shah describes life with Naseeruddin Shah as 'Sambhog Se Sanyaas Tak')
Ratna spoke about how women in the 21st century are still observing age-old traditions like Karwa Chauth. It is a Hindu ritual in which a woman fasts and prays for her husband's long life. She also said that she was asked for the first time last year if she will fast for her husband. Ratna has been married to actor Naseeruddin Shah for 40 years. They have two sons Imaad Shah and Vivaan Shah.
Speaking with Pinkvilla, Ratna said, "Nothing has changed for women, or very little has changed in very crucial areas...Our society is becoming extremely conservative. We're becoming superstitious, we're being forced into accepting and making religion a very important part of one's life. Someone asked me for the first time last year if I'm keeping 'karwa chauth ka vrat (observing karwa chauth)'. I said, 'Am I mad?' Isn't it appalling that modern educated women do karwa chauth, praying for the lives of husbands so that they can have some validity in life? Widow in the Indian context is a horrible situation, isn't it? So anything that keeps me away from widowhood. Really? In the 21st century, we are talking like this? Educated women are doing this."
She also said, "We are moving towards an extremely conservative society. The first thing a conservative society does is clamp down on its women. Look at all the conservative societies in this world. Women are the ones who are most affected. What's the scope of women in Saudi Arabia? Do we want to become like Saudi Arabia? And we will become because it's very very convenient. Women provide a lot of unpaid labour within the home. If you have to pay for that labour, who will do it? Women are forced into that situation."
Fans will see Ratna next in Tarun Dudeja's Dhak Dhak. The film also features Dia Mirza, Fatima Sana Shaikh, and Sanjana Sanghi.
Personalise your news feed. Follow trending topics