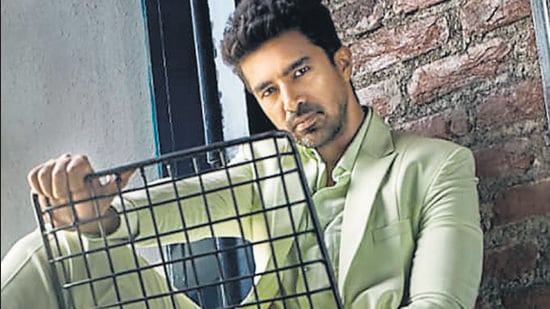 Saqib Saleem: My 30th birthday seems like a decade ago. I have forgotten what parties are like
After last year, the actor, who will celebrate another birthday in lockdown, says he is heartbroken that he won't be able to meet friends but says not the time to take risks.
UPDATED ON APR 07, 2021 03:10 PM IST
Saqib Saleem loves birthdays and often throws big parties on the day. "But this will be my second birthday in a row, that has been spoiled due to Covid-19," says the actor, who admits he is little heartbroken that he won't be able to meet friends and enjoy the day as he used to.
"In fact, I have forgotten what parties are like. My 30th birthday party seems a decade ago. I am bit irritated but I am also looking at the larger picture. I don't want to take any risks. Zinda rahe toh aur birthday honge. My mum is here with me, so she will make some yum mutton biryani, which I love. We will quieter celebration at home with the new normal of video calls and chats. I am grateful to be able to do all this and have family with me. It is luxury too. One should be happy with what one has. Hopefully, next birthday, I might have a party and even then, I will ensure everyone gets their Covid vaccine certificates," quips the Rangbaaz actor.
Saleem, who came to Mumbai from Delhi ten years ago, admits he is a different person than before. Looking back, he feels his journey has been a fun ride and the years passed by quickly. "I was a typical Delhi boy who loved to get into fights, totally into college politics, ride my car with blaring music but since I have came to Mumbai, I have completely changed as a person. The brash Delhi boy has been replaced by one who is learning everyday. I am at peace and at ease with myself. I may become the best in acting or may not, but I do it because I enjoy it. There is hunger to do more and keep trying my best. Acting is such a profession that no one can say I know everything. I became an actor without knowing anything about acting. I had never done theatre or acting workshops. My learning started after I faced the camera. I think I have gone from strength to strength whether it is my acting ability or my abilities as a person," says the actor who will be shooting for the second season of his web show Crackdown.
Ask him if at 33, is marriage on his mind at all? "I have never thought about it but my mum asks me about shaadi everyday. I am finding new ways to avoid this question. One should never say never. Hopefully sometime," he concludes.

Close