Twinkle Khanna says 'our job is not to give our children perfect childhoods', Malaika Arora and Namrata Shirodkar reacts
Jan 12, 2023 09:55 PM IST
Twinkle Khanna talked about parenting in her latest post on Instagram. Her words have been praised by celebrities, such as Namrata Shirodkar and Malaika Arora.
Former actor and author Twinkle Khanna took to her Instagram account and shared a post talking about parenting. She posted a photo of herself kissing her daughter Nitara and explained how parents are not responsible for providing a 'perfect childhood' to their kids. Instead, she said parents should help to come up with ideas and not underline their weakness. Also read: Nitara Bhatia kisses pet goodbye as she leaves with mom Twinkle Khanna for UK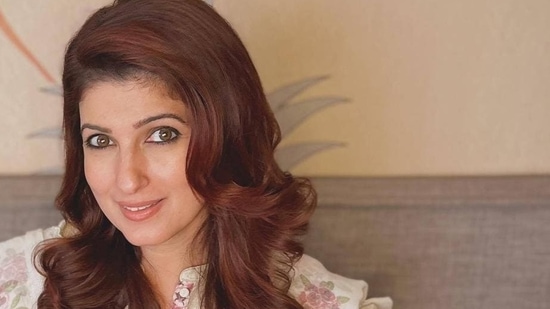 Twinkle wrote, "Our job is not to give our children perfect childhoods. It is to fill their heads with ideas, to honour their strengths and make them aware, but never underline their weaknesses. It involves loving them madly and throwing a few vegetables down their throats. We need to permanently dedicate a large number of our neurons towards their mosquito bites, bad grades and hurt feelings."
"And we must do all of this, day after day, without losing sight of everything we are and can be, along with being their mothers," she ended her post and urged others to share their views. Reacting to it, Malaika Arora, Amrita Arora and jwellery designer Farah Khan Ali dropped heart emojis for her in the comment section. Namrata Shirodkar commented, "Well said Tina."
Twinkle quit acting in 2001 after starring in a few films like Mela, Baadshah, Jaan and International Khiladi. She ventured into writing in 2015 with her first book Mrs Funnybones which did well. She later wrote another book, The Legend Of Lakshmi Prasad in 2017 and followed it with yet another one titled as Pyjamas Are Forgiving in the following year. She also launched her own website, Tweak India where she discusses several issues and even invites Bollywood personalities for discussion.
Twinkle married Akshay Kumar in 2001. Akshay and Twinkle welcomed their first child, a son they named Aarav Bhatia in 2002. They also have a daughter, Nitara who was born in 2012. Currently, Twinkle is pursuing master's in fiction writing from the Goldsmiths, University of London.
She was recently seen leaving with Nitara for the academy, after the holiday season. She shared two pictures of Nitara as she kissed their pet dog goodbye before leaving their home and heading towards UK. It read, "And it's time for us to go back. To the cold, To studying. To missing all the people and creatures that make a house feel like a home."
Topics