India's renewable energy capacity to double by 2022, report says
Published on Oct 04, 2017 05:48 PM IST
The International Energy Agency revised its forecast for renewables upwards taking account of growth of renewables in China and India.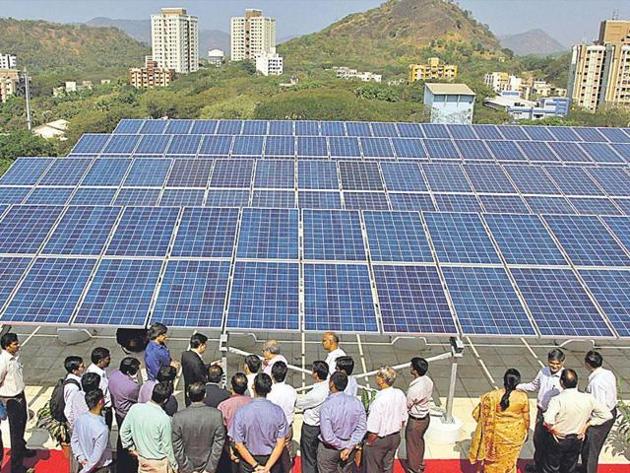 Press Trust of India |
Press Trust of India
India's renewable energy capacity will more than double by 2022, which would be enough to overtake renewable expansion in the European Union for the first time, International Energy Agency (IEA) said in a report.
The country's renewable energy installed capacity is 58.30 GW as per the recent government data. The government has an ambitious target of raising it to 175 GW by 2022 including 100 GW of solar and 60 GW of wind energy.
"By 2022, India's renewable capacity will more than double. This growth is enough to overtake renewable expansion in the European Union for the first time," IEA said in its latest renewables market analysis and forecast.
IEA said the solar PV and wind together represent 90 per cent of India's capacity growth as auctions yielded some of the world's lowest prices for both technologies.
Earlier this year, the solar and wind power tariffs dropped to all time low of ₹2.44 per unit and ₹3.46 per unit in tariff based competitive bidding conducted by Solar Energy Corporation of India (SECI).
IEA said India's move to address the financial health of its utilities and tackle grid-integration issues drive a more optimistic forecast.
The analysis noted that China remains the undisputed leader of renewable electricity capacity expansion over the forecast period with over 360 GW of capacity coming online, or 40 per cent of the global total.
It said China's renewables' growth is largely driven by concerns about air pollution and capacity targets that were outlined in the country's 13th five-year plan to 2020.
In fact, China already exceeded its 2020 solar PV target three years ahead of time and is set to achieve its onshore wind target in 2019. Still, the growing cost of renewable subsidies and grid integration issues remain two important challenges to further expansion, it added.
IEA said boosted by a strong solar PV market, renewables accounted for almost two-thirds of net new power capacity around the world last year, with almost 165 GW coming online.
Renewables will continue to have a strong growth in coming years. By 2022, renewable electricity capacity should increase by 43 per cent, the report said.
"We see renewables growing by about 1,000 GW by 2022, which equals about half of the current global capacity in coal power, which took 80 years to build," said Fatih Birol, the executive director of IEA.
"What we are witnessing is the birth of a new era in solar PV. We expect that solar PV capacity growth will be higher than any other renewable technology through 2022," Birol added.
This year's renewable forecast is 12 per cent higher than last year, thanks mostly to solar PV upward revisions in China and India.
China, India and the US will account for two-thirds of global renewable expansion by 2022. Total solar PV capacity by then would exceed the combined total power capacities of India and Japan today, it said.
The power consumption of electric vehicles - including cars, two and three wheelers and buses - is expected to double over the next five years, with renewable electricity estimated to represent almost 30 per cent of their consumption by 2022, up from 26 per cent today.
The electric vehicles play a complementary role to biofuels, which represent 80 per cent of growth in renewable energy consumption in transport.
However, it said the share of renewables in total road transport energy consumption remains limited, increasing only from 4 per cent in 2016 to almost 5 per cent in 2022. PTI KKS ANU
Personalise your news feed. Follow trending topics