Duchess in Delhi: What should Kate Middleton wear on India tour?
Apr 09, 2016 11:35 AM IST
Prince William and Kate Middleton are set to visit India from April 10. All eyes will be on the Duchess of Cambridge and her choice of outfits. Here's what the Indian fash frat has on its wish list for her.
Kate Middleton is not only known for being a fashion maverick, but also for dressing in the right way.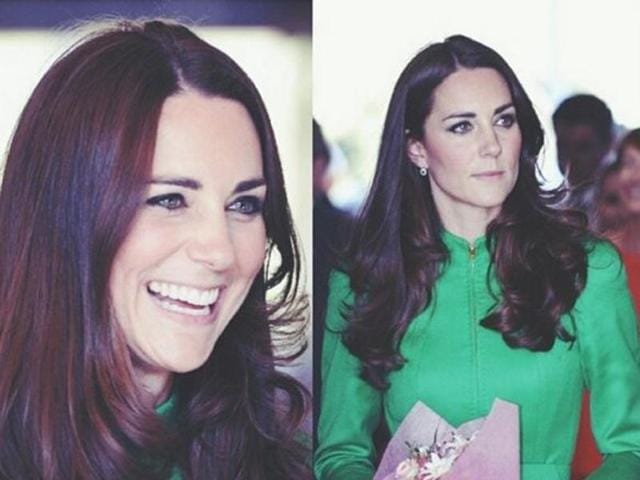 And, as the Duchess of Cambridge accompanies husband Prince William to India, all eyes will be on what she wears.
UK-based The Telegraph recently reported that the Duchess will be carrying almost 15 outfits for the tour that starts on Sunday.
Read: Red-carpet welcome awaits Will and Kate in Mumbai
Middleton, in the past, has worn Indian-origin designer Saloni Lodha, and at a recent event at Kensington Palace, she wore the designer again. What does our Indian fashion fraternity think?
"The late Princess Diana's style is impactful and her looks from her India visit, years ago, are still memorable. While comparisons are inevitable, I think Kate should stick to her classic style and definitely wear an Indian outfit during the tour," says designer Rahul Mishra.
Designer Manish Malhotra would love to see Kate in the work of Indian craftsmen.
Read: Smart tips to help you recycle outfits like Duchess of Repeats Kate Middleton
"She may choose a western ensemble, but it can speak of Indian textiles, craftsmanship and work of our artisans. Something contemporary, that would work globally," he says.
Designer Anavila Misra's pick for her is a sari: "She should pick something minimalistic. Maybe a romantic pastel sari with a floral print," says the designer.
However, for designer Anita Dongre, a sari is not practical: "I would love her to wear Indian designers. She may not be able to manage a sari but if she wore anything contemporary in Indian textile , she would be comfortable and it would look quite cool," Dongre says.
Some experts also feel that Kate should experiment a little more, while keeping the 'royal' effect intact.
Read: When Kate Middleton wore the same gown for a third time
"While her attire can be typically English, the underlining feel of the ensembles can be Indian. A caped sari would look nice. The cape is big internationally so it will give a global effect," says Leena Singh.
For Anupama Dayal, going all-out desi would not work.
"Going the whole hog with a typical sari and flowers won't look great. She can do ethnic while keeping the royal sensibilities intact. She can go for a breezy sharara with a tailored tunic," Dayal says.
While saris, shararas and tunics continue to be on the mind of Indian designers, FDCI president Sunil Sethi would rather see her take the work of Indian designers home.
Read: Not Kate Middleton, Princess Charlotte inspires new Marc Jacobs lipstick
"I would like to see her in her own royal wardrobe that she wears around the world. To support Indian design culture, it will be great if she could actually stop by showrooms of Indian designers and take a suitcase-full of their work back home. That would be great!"
Follow @htlifeandstyle for more.