Smokers, beware: E-cigarettes may not be a healthier alternative. Here's why
Oct 23, 2017 01:34 PM IST
A US study finds that e-cigarettes could lead to unique immune responses in lungs and cause deadly inflammatory diseases.
Vaping may not only be as harmful as smoking regular cigarettes, but can also trigger unique immune responses in lungs, causing deadly inflammatory diseases, a study warns.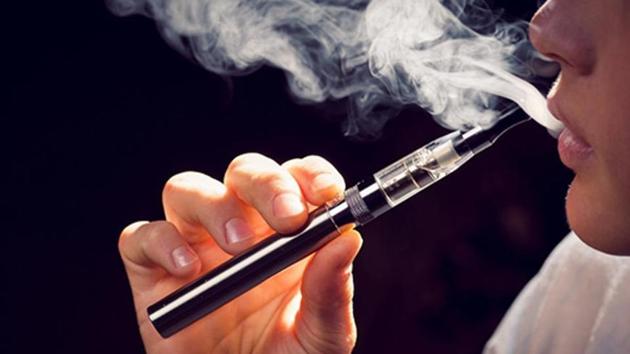 Immune responses are the biological reactions of cells and fluids to an outside substance the body does not recognise as its own. Such immune responses play roles in disease, including lung disease spurred on by cigarette use.
The study, published in the American Journal of Respiratory and Critical Care Medicine, looked at possible biomarkers of harm in the lungs and found that in some ways using e-cigarettes could be just as bad as smoking cigarettes.
Researchers from University North Carolina (UNC) in the US compared sputum samples from 15 e-cigarette users, 14 current cigarette smokers and 15 non-smokers. They found e-cigarette users uniquely exhibited significant increases in: Neutrophil granulocyte - and neutrophil-extracellular-trap (NET)-related proteins in their airways.
Although neutrophils are important in fighting pathogens, left unchecked neutrophils can contribute to inflammatory lung diseases, such as Chronic Obstructive Pulmonary Disease (COPD) and cystic fibrosis, researchers said.
E-cigarette users also showed significant increases in NETs outside the lung, researchers said.
NETs are associated with cell death in the epithelial and endothelium, the tissues lining blood vessels and organs, researchers said. The study also found that e-cigarettes produced some of the same negative consequences as cigarettes. Both e-cigarette and cigarette users exhibited significant increases in biomarkers of oxidative stress and activation of innate defence mechanisms associated with lung disease.
"Our data shows that e-cigarettes have a signature of harm in the lung that is both similar to what we see in cigarette smokers and unique in other ways," said Mehmet Kesimer, from the UNC School of Medicine.
"This research challenges the concept that switching to e-cigarettes is a healthier alternative," Kesimer said.