World Mental Health Day, how to find the best therapist for you and a list of therapists near you
Oct 11, 2018 09:46 AM IST
With increasing conversation around mental health, the stigma attached to mental health illness is slowly being eliminated. This means more people are ready to seek help. Here's how to find the right therapist for you and a list of non-judgmental therapists near you.
Therapy can be an extremely personal journey. You will have many moments of despair, confusion, anxiety, nervousness and awkwardness. It is tough to be so vulnerable and bare your heart out to someone. But therapy, when with the right therapist, is also the best thing that can happen for your mental health.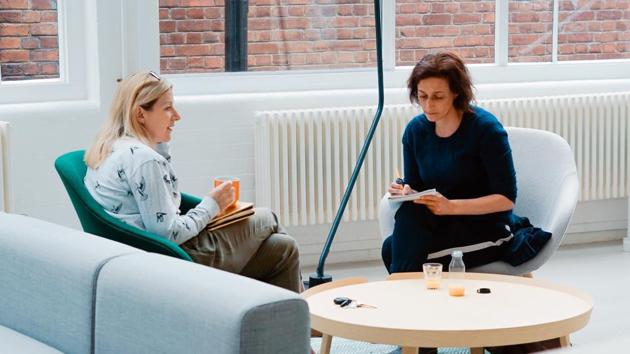 We ask an expert on what are some of the things to keep in mind while picking a therapist that will help you on this journey.
According to Tanya Vasunia, psychologist and outreach associate, Mpower, "Empathy is a key quality. If your therapist is unable to empathise and understand where you're coming from, you have already gotten off on the wrong foot." A therapist should be able to have a completely non-judgemental approach towards any conversation and your actions (past, present and future).
Another key aspect to look for is ethics. "Pick a therapist who understands that your confidentiality and safety is important. They should seek your permission if they wish to discuss any aspect of your treatment/diagnosis with another professional or even a family member," she adds. Before you start your sessions, your therapist should be able to offer you a safe space. They should also discuss the therapy process and techniques that they will be using during the sessions.
"Most importantly, a therapist should always be mentally present during a session and pay attention to details. If you have to repeat the same things to your therapist multiple times, it may impact the process and lead to frustration," says Vasunia.
Not just the therapy sessions, but also the process of finding a therapist who is willing to help you, can be a daunting task. You may have to visit a few to find someone who you're comfortable with. For most people, a therapist is often referred to or introduced to by friends and family. If that's the case, you can do some reference checks and ask questions to know more about their techniques.
If you or anyone you know is looking for a therapist, here's a crowdsourced, pan-India list of trustworthy therapists by iCALL.