Delhi Soccer Association: A league in shambles, no respect for legacy
Updated on Sep 25, 2017 08:58 PM IST
Dearth of vision and enterprise on the part of Delhi Soccer Association has killed the city's urge for excellence in football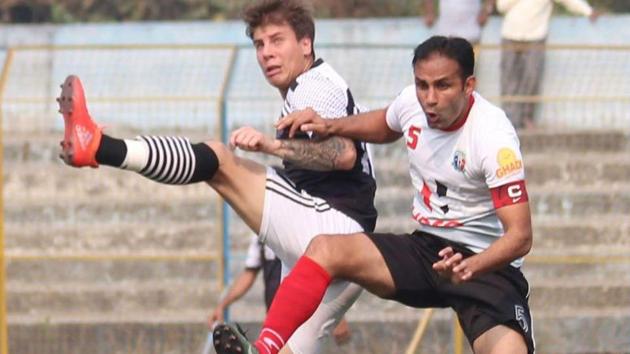 The Delhi Soccer Association has failed to perform its primary duty -- running football in the state properly. The DSA did not hold the senior men's league in 2016, effectively ruining the aspirations of budding footballers in the national capital region to make it big in a sport that has a fairly strong commercial interest.
When officials continue to hold on to their positions for long periods and manipulate affiliated units, they become like dead wood. Effectively, lack of initiative and the desire to excel on the pitch take a backseat.
DSA, of course, has enough excuses.
"It is not easy to run football these days. Earlier, there were so many grounds available in Delhi but now there are very few. Also, the fee for renting a ground like Ambedkar Stadium was Rs 500. Now it is Rs 10,000. It is difficult," DSA vice-president NK Bhatia told Hindustan Times.
READ | Defiant officials leave Delhi football in turmoil
Hiring playing fields might be an expensive proposition, but isn't that the pledge every sport official takes before joining a federation? Delhi has hardly been a force at the national level and barring a couple of clubs following their passion, DSA's lack of enterprise has hurt the game's development at every strata.
Generating funds to run football is primarily what is expected of an association and DSA has failed on that count. The appalling sense of planning has robbed the desire to play the game and exploit the opportunities available. As a result, football in Delhi is more of a pastime for office-goers.
With scant respect for programming, historical teams like Simla Youngs have been left to suffer. Established in 1936, Simla Youngs complain that the league does not take place during the scheduled time.
READ | FIFA U-17 World Cup: 10 players to watch out for
"The leagues haven't happened on time since 2005 when Simla Youngs won. Since then it has never happened when they say it will happen. They always delay it. The scheduled time is from May to September after which the teams have to play the national leagues and tournaments which happen in the winter," Simla Youngs chief executive officer Tushar Dev told HT.
"If the league does not happen on schedule, then half the teams proceed to play in the I-League second division while others play institutional competitions for their employers," said Dev.
Delay in conducting the league also means the clubs have to hold on to the players longer and hence bear extra costs.
READ | 2017 SAFF U-18 football championship: India thrash Bhutan 3-0, third in point table
Dilip Bose of Hindustan FC raises more pertinent issues. Bose's club has managed to raise funds to play in the I-League second division. It only reinforces the belief that if DSA had indeed tried, funds would not have been in shortage.
Bose points out that the DSA organises the inter-institutional league in the peak of summer. "When players above 40 years play 90 minutes of football in 45 degrees, what do you expect? Does it speak well about good planning?" asks Bose.
Football in Delhi is clearly suffering. With little vision for development, the DSA's inability to exploit some of the best facilities in the country, thanks to two Asian Games and the 2010 Commonwealth Games, has killed football.