After 10 years, Huda offers possession of plots in Sector 57
Published on Nov 15, 2017 11:45 PM IST
Punjab and Haryana high court recently dismissed writs by landowners challenging Huda's acquisition of land from villages to develop Sector 57 along the Golf Course Extension Road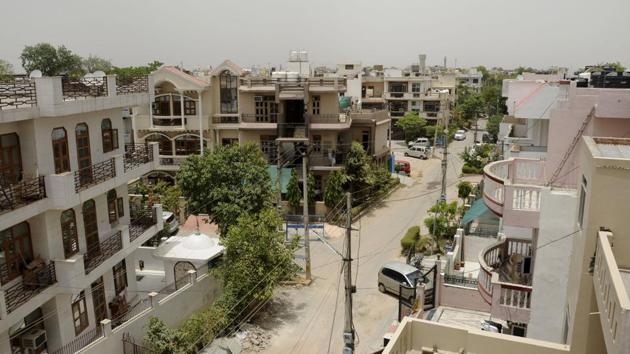 The Haryana Urban Development Authority (Huda) has offered possession of plots in Sector 57 to allottees after a delay of more than one decade.
The move comes a week after the Punjab and Haryana high court dismissed writs of landowners who had challenged the land acquisition by Huda five years ago.
Huda's enforcement team on Wednesday removed structures and hutments from the land ahead of giving possessions to plot owners. Residents had been using the land for farming and other purposes.
"The high court has directed Huda to give possession to owners who were allotted plots many years ago but could not get its custody due to litigation. The court dismissed all six writ petitions on November 6 and allowed Huda to give possession to the allottees," said Vivek Kalia, estate officer (EO), Huda.
To develop Sector 57, along Golf Course Extension Road, Huda had acquired land from villages in the area. However, the landowners had moved the high court challenging the acquisition and demanded enhanced compensation.
A Huda official said that possession letters for nearly 150 allottees have been processed and the same can be collected at the earliest. He said that all 150 allottees have been informed that they can take possession of their plots.
"We took custody of the 14 acres from locals who had challenged the acquisition on frivolous grounds. Apart from that, we have to remove encroachments in other areas also, such as sectors 51 and 52. The litigation proceedings initiated by the land mafia has delayed the handover of possession in several Huda sectors in the last five years but now, we are trying our best to resolve all such issues," Kalia said.
Hemant Kumar, an allottee, said, "I got a plot of 500 square yards in Sector 57, Gurgaon, through an open draw of lots in 2004. We have been awaiting possession of the plot since then. Like me, 150 other persons are also waiting for possession of plots.We are glad the court dismissed writ petitions and paved the way for us to get possession."
Huda acquired land from Wazirabad, Kanhai, Chakarpur and Nathupur villages, among others, and developed sectors under the Master Plan.
Presently, Huda has, however, done away with the manual draw of plot allotment and does the allotment through e-auctions.
Personalise your news feed. Follow trending topics