Do I have chikungunya? Here's how to tell whether you need to get tested
Sep 16, 2016 01:20 PM IST
Is the high fever you have chikungunya or another viral infection? Here are some clues to help you decide whether you need to get tested for the joint-breaking viral infection
Chikungunya, a viral infection spread by the bite of the Aedes aegypti mosquito, last caused an outbreak in India in 2006, when more than 1,500,000 cases and several deaths were reported.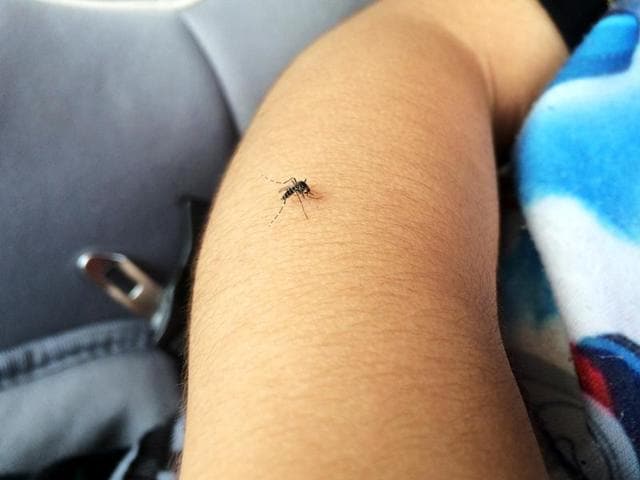 This year, at least 12 people have died of complications related to the disease in the national capital that is battling one of its worst outbreaks.
The Delhi government is examining if chikungunya infection killed these people or if they died of complications not related to the mosquito-borne infection. The infection is known to cause complications and lead to death in the elderly.
Here's how to tell whether you need to get tested for the joint-breaking infection:
• Symptoms of high fever (102-104°F), joint swelling and pain (lower back, ankle, knees, wrists or fingers), rash, headache, nausea and fatigue.
• High fever and joint pain are the most common symptoms.
• Acute pain in the joints of the knees, ankles and elbows make movement very painful. "Chikungunya" means "to become contorted" in Kimakonde language spoken in parts of Tanzania and Mozambique, which refers to the way the infected, who develop severe joint pain, walk.
• Most people recover within a week but the joint pain may persist for weeks to months.
• It's likely to be chikungunya if you live in a neighbourhood where other people have been diagnosed with the infection. The fever lasts for two to three days but the virus remains in the human body for up to a week. Mosquitoes biting a sick person during this period can spread disease to others around them.
• You need emergency hospital admission if you develop vision problems, drowsiness, hallucinations, delirium; have persistent vomiting; have difficulty breathing.
• People at risk are newborns infected around the time of birth, older adults over 60 years with medical conditions such as uncontrolled diabetes, hypertension, kidney problems, etc.
• Recovery from chikungunya infection gives life-long immunity, so your fever and pain is not likely to be chikungunya if you've had it before.
Source: World Health Organisation, Centers for Disease Control