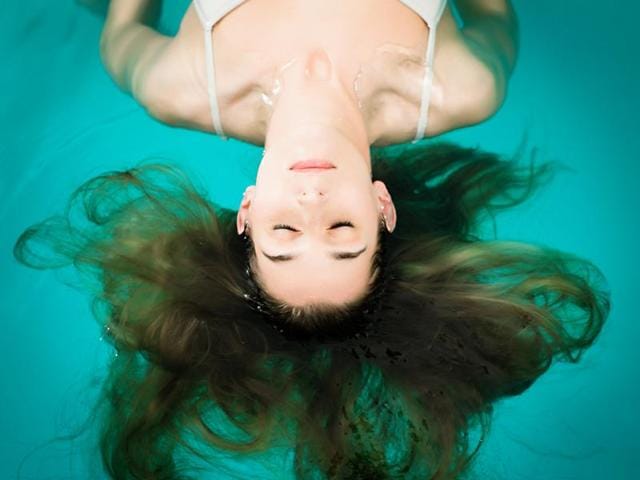 Hydro-therapy: The newest wellness trend that cures body pain
Hydro-therapy involves a range of methods and techniques like water jets, underwater massage and mineral baths.
UPDATED ON JAN 15, 2016 04:58 PM IST
You are not alone. Millions of people around the world suffer back pain, and it is almost a pre-requisite of modern society to be living a stressed lifestyle. Stiff necks, chronic headaches and various joint and muscle problems are common.
But if you've tried everything and want to of relax with a new kind of therapy, then get yourself treated with hydro-therapy, which involves using water for providing relief from pain.
"The therapy encompasses a broad range of approaches and therapeutic methods that take advantage of the physical properties of water, such as temperature and pressure, for therapeutic purposes, to stimulate blood circulation and treat the symptoms of certain diseases," said Dr. Ashish Davalbhakta, founder of Pune-based Aesthetics Medispa, a cosmetic surgery, cosmetology and wellness centre.
Read: Coconut water therapy can work wonders
"Bath temperatures typically range from 92°F (33 degrees Celsius) to 97°F (36 degrees Celsius), so as not to cause injury to the patients," he added.
Hydro-therapy involves a range of methods and techniques like water jets, underwater massage and mineral baths.
The jets shoot water at precise chakras on the body at specified time periods, cleansing and opening them.
"Hydro-therapy seeks to produce vasodilation and vasoconstriction. These cause changes in blood flow and associated metabolic functions. The benefit of hydro-therapy is that it reduces muscle tension and pain, rehabilitates injured muscles, boosts the immune system, encourages detoxification and relives stress," added Davalbhakta.
Read: Drinking too much water? Do not overdo these healthy habits
Sea salts and Epsom salts, or magnesium sulfate, both commonly used in the beauty industry, are also used as they contain minerals that can help enhance the skin. The magnesium in Epsom salts can reduce inflammation, while sulfates flush out toxins. This helps in exfoliation, invigorates, cleanses and regenerates the skin.
What is hydrotherapy?
Hydrotherapy can involve any remedial use of water, and a spa bath may be an effective way of improving your overall health if you are suffering any of the conditions described above. A spa bath can benefit you in various ways: heating, removal of toxins, massage, stretching.
* Heating
Warm water heats the body, warms the blood and improves blood flow.
* Removal of toxins
When the skin is warmed, the pores open up and toxins in the surface layers, along with dead layers of tissue and surface dirt, are removed. The blood also removes toxins from the body more efficiently as the warmth improves blood flow.
* Massage
The bubbling of air, pounding of water jets and water turbulence will massage the body. The water jets provide the strongest massage which can be great on sore feet, an aching back or other body parts in need of a vigorous and deeper massage, but it can become irritating and counter productive if tender tissues are hit too hard or for too long.
*Stretching
When the body is warmed, muscles can be stretched more easily and to a greater degree, which is important to maintaining both flexibility and mobility. To use the spa to its best advantage, learn to stretch properly both when you are in the spa and when you first get out and the body is still warm.
Follow @htlifeandstyle for more.
Close