Poor, brilliant and ambitious – a medieval maverick
Mar 25, 2017 10:04 PM IST
Jagannath Pandit was an Andhra Brahmin is respected as one of the last hurrahs of the old Sanskrit tradition
Jagannath Pandit occupied my head last week. One, there was a rare event by INTACH on his 52-verse poem 'Ganga Leheri' – a talk by Dr. Monika Horstmann, a German scholar from Heidelberg, with a recital of select verses in ragamalika by singer Vidya Shah. I didn't know until later but was glad that it took place because Jagannath Pandit is a bit of a pet of mine from the 16th century.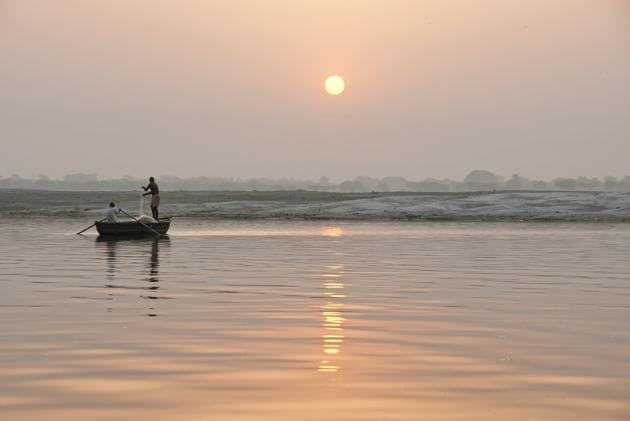 Secondly, I was gifted a book on Aurangzeb and was told that author Audrey Truschke has a fair bit on the poet in an earlier book. So it suddenly rained references to Jagannath Pandit last week after years of having tracked him alone.
He was a poor, brilliant, ambitious Andhra brahmin who criticized all the big scholars around and went off north in a huff to seek his fortune. He is said to have spoken well at the Mughal court on the core precepts of Hinduism in an inter-faith debate. Appointed as a Sanskrit scholar and teacher thereafter in the Mughal court, he wrote laudatory verses to Shahjehan and even an 'Asafa Leheri' to Nurjehan's brother, Asaf Khan, and thereby got pilgrim tax on Hindus waived for a spell. But the very people he served from within the jaws of the court disliked him for being rude and conceited and envied his talent and position. However, Aurangzeb stopped his stipend and dismissed him because Sanskrit was "too Dara". After he lost the royal kowl some Hindus, led by one Hari Dixit, allegedly brought him down with their only weapon: making him pateet (outcaste). He couldn't handle that and took jalsamadhi in the Ganga.
Read: The best of luck to Aristotle... and us: Shebaba by Renuka Narayanan
I like him for being a rebel and going out of his comfort zone to new worlds and languages (he learnt Farsi and Hindi) and boldly engaging with the realities of his time. His love story was made into a Tamil film, 'Lavangi', in 1946, heavily fictionalised like 'Mughal-e-Azam'. In this film, his first Hindu wife, abandoned by him in south India, follows him to Delhi and Mumtaz Mahal helps her become 'Lavangi', a Muslim dancing girl at court - whom he then falls in love with, not recognizing her as his first wife, and marries.
Although he never wrote great works like Kalidas, Bhavabhuti and others, he is respected by posterity as one of the last hurrahs of the old Sanskrit tradition and his Ganga Leheri is still going strong. It seems the only extant festschrift (collection of writings gathered in a writer's honour) in Sanskrit is to him, which also has pieces in Prakrit and Marathi; the latter trying to touch him for Rs.200.
Read: This year, show gratitude
He is a racy topic for pravachans even today and there's choked laughter when speakers quote his reaction, 'Yavani navani komalangi shayani…' when he first beheld 'Lavangi' who fetched water to where Shahjehan sat playing chess with him. From that noticeably enthusiastic verse, speakers smoothly move on to the exalted mood of the Ganga Leheri. This is easy because of the fabulous 'avataran energy' in its very first words 'samrddham saubhagyam sakalavasudhaya'. Do hear it and rediscover this fascinating character.
shebaba09@gmail.com
Views expressed are personal