Antimicrobial resistance: Nursing homes, private hospitals come under watch
Published on Jan 31, 2018 06:31 PM IST
WHO's new global antimicrobial surveillance system reports antibiotic resistance among 500,000 people suffering from suspected bacterial infections across 22 countries.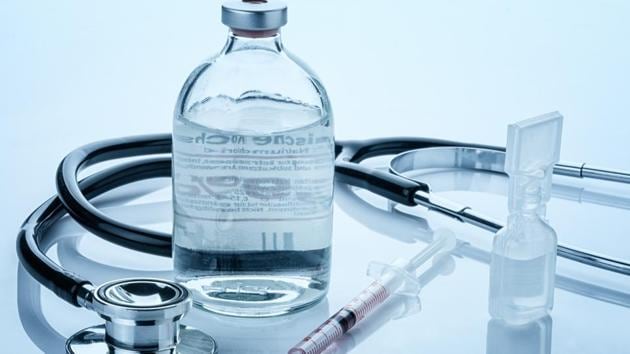 The Indian Council of Medical Research (ICMR) is expanding its antimicrobial resistance surveillance network to include private clinics and nursing homes that witness the maximum misuse of antibiotics.
Antimicrobial resistance – abbreviated as AMR – is a growing threat in India as well as other parts of the world. The World Health Organisation's new global antimicrobial surveillance system has reported widespread antibiotic resistance among 500,000 people suffering from suspected bacterial infections across 22 countries.
"ICMR surveillance was limited to tertiary care hospitals so far, but we will now take samples from nursing homes – particularly those in tier-2 and tier-3 cities – as a lot of antibiotic misuse happens at that level," said Dr Kamini Walia, AMR programme officer, ICMR. "Many prescribe the highest level of antibiotics even if the patient doesn't require it."
The council will also focus on generating community-level data on the AMR situation. "We will find a way to obtain data from labs within communities to get a sense of the real situation," said Dr Walia.
The ICMR has signed an MoU with pharma major Pfizer Ltd for setting up a 'Centre to Combat Antimicrobial Resistance' that would implement a series of interventions ranging from instituting AMR stewardship programmes for nursing homes to scaling up the present surveillance network, thereby promoting the responsible use of antibiotics. "It is important to channel all necessary resources in developing, implementing and monitoring antibiotic resistance to minimise its adverse impact," said ICMR director general (additional charge) Dr K Vijay Raghavan.
"We must do everything we can to prevent a scenario where common infections and injuries become difficult or impossible to treat. We are happy to announce this association through which we can positively change the way antibiotics are prescribed and used," said Raghavan.
Experts also stressed on the need to bring about a behavioural change among people so far as use of antibiotics is concerned. "The pharmaceuticals industry must fully support the government's ambitious plan to combat AMR," said Pfizer managing director S Sridhar.
The National Action Plan on AMR – launched in April 2017 – listed six strategic priorities, including improving awareness through communication, education and training; strengthening surveillance; and promoting investments for AMR initiatives. India ranks among countries with the highest antibiotic resistance rates in relation to bacteria that cause common infections such as pneumonia and tuberculosis.
Close Story
Personalise your news feed. Follow trending topics