Delhi govt suspends Apollo Hospital's kidney transplantation licence till Jan 5
The hospital now has around 40 patients awaiting kidney transplants.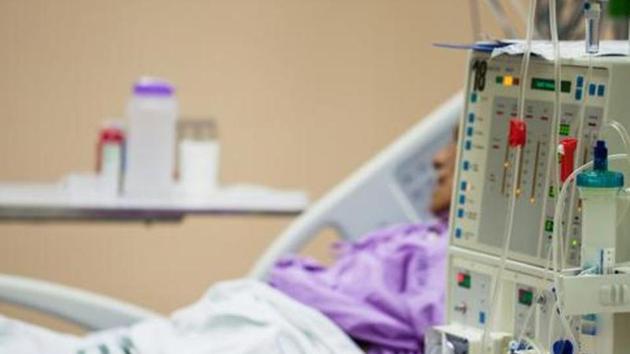 Published on Nov 17, 2017 12:50 PM IST
The Delhi government has ordered the suspension of Indraprastha Apollo Hospitals' licence for kidney transplants till January 5 after police busted a kidney racket involving secretarial staff of doctors working at the hospital last year.
During the suspension period, the hospital cannot register new kidney transplant patients, but close to 40 patients who have been cleared by the committee for transplantation will continue with their treatment.
On average, the hospital carries out around 15 kidney transplants each month.
Hospital sources said the management will appeal against the decision as no one employed by the hospital was involved in the illegal dealings.
In June 2016, two personal secretaries staff of a senior nephrologist and three touts were arrested for being involved in a racket of buying and selling kidneys.
Under the Transplantation of Human Organs Act, only a close relation -- parents, siblings, spouse, son, daughter or grandchild -- can donate a kidney.
If a match within the family isn't found, a non-relative can donate after it is proven the deal is not commercial and is on compassionate grounds.
All hospitals have ethical committees to ensure the donor and recipient are related or that no sale is involved.
A police probe revealed a racket run by middle men who facilitated transplants at the Apollo hospital with fake and forged documents after luring the poor with money to donate their organs.
"The hospital has a very tight system of verifying the authenticity of the donors and recipients, including biometric check of the Aadhar card, and the probe committee feels the same. Even then some cases miss the scanner," said an Apollo hospital source.
In India, nearly two lakh new patients are put on the kidney transplant list every year and only 8,000 of them end up getting an organ. The massive shortage leads to illegal trafficking of organs where poor people are paid to pose as compassionate donors.
Close Story