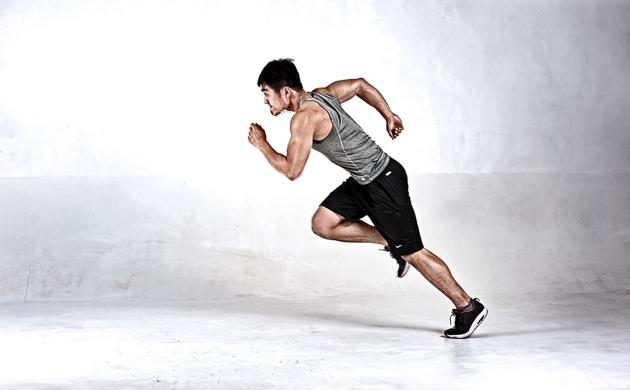 Testing the limits of the human body
Alex Hutchinson's book, Endure: Mind, Body and the Curiously Elastic Limits of Human Performance, reveals that the key element in endurance is training to improve brain response
PUBLISHED ON FEB 24, 2018 06:51 PM IST
As the name suggests, Endure is about the human body's endurance levels and how to reach your maximum potential. The author, Alex Hutchinson, reveals why our individual limits may be determined as much by our head and heart, as by our muscles.
The book is divided into three parts— part one deals about mind and muscle, part two is about limits and the third part delves upon limit breakers.
Going beyond the traditional mechanical view of human limits, he instead argues that a key element in endurance is how the brain responds to distress signals whether heat or cold or muscles screaming with lactic acid, and reveals that we can train to improve brain response.
"Reaching the "limits of endurance" is a concept that seems yawningly obvious, until you actually try to explain it," Hutchinson writes. "Part of the challenge is that the endurance is a conceptual Swiss Army knife. It's what you need to finish a marathon; it's also what enables you to keep your sanity during cross-country fight crammed into the economy cabin with a flock of angry toddlers… the distinction between physical and psychological endurance is actually less clear-cut than it appears. "
"A suitably versatile definition that I like, borrowing from researcher Samuele Marcora, is that endurance is "the struggle to continue against a mounting desire to stop."
Hutchinson is a distance runner himself, and through this book, he takes his readers to the forefront of the new sports psychology brain electrode jolts, computer-based training and subliminal messaging.
He presents startling new discoveries, enhancing the performance of athletes today, showing how anyone can utilize these tactics to bolster their own performance and get the most out of their bodies.
And then there is the combined power of mind and body that he asks you to tap to reach your goal.
"…brain and body are fundamentally intertwined, and to understand what defines your limits under any particular set of circumstances, you have to consider them both together… when it comes to pushing our limits, we're just getting started."
Cost: ₹449 (paperback)
Publisher: Harper Collins
Close