Angelina Jolie was made to undergo drug and urine tests while filming Lara Croft: Tomb Raider
Mar 15, 2018 12:10 PM IST
Angelina Jolie was subjected to drug tests during the filming of Tomb Raider, and had professional help on hand to supervise her mental well being on set, according to the executive who handled the film.
When Angelina Jolie signed on to play Lara Croft in a Tomb Raider movie, she was a recent Oscar-winner with a controversial reputation. She'd displayed provocative behaviour with her partner at the time, actor Billy Bob Thornton, and her brother. She was rumoured have had a history of drug abuse and her being considered for the Tomb Raider job was a major risk on the part of the studio.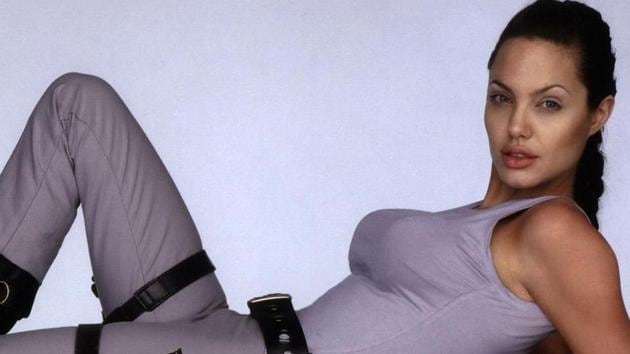 An excerpt from the biography of Sharon Lansing, the executive who ran Paramount Pictures when the original Tomb Raider was released in 2001, was recently published on the Hollywood Reporter. Lansing recounts the behind-the-scenes troubles that went on when Jolie was being considered for the part.
"This troubled and dangerous aspect in her reputation actually helped the character," director Simon West said."(Jolie) said: 'Look, I want to do it, but I know what my reputation is, and I'll do anything you want to prove that I'm worthy.'" West said, according to The Hollywood Reporter's excerpt. "She said, 'I don't care if the studio wants to drug test me every day.'"
According to the book, Jolie was made to go through drug and urine tests, which she passed. There was even professional help that was hired to look after her mental well being on set. Ultimately, the movie was a big success and established her as an A-list star. The film went on to make $275 million worldwide and spawned a sequel, Lara Croft: Tomb Raider – The Cradle of Life.
Alicia Vikander took on the mantle of Lara Croft in the latest film adaptation of the popular video game franchise. Tomb Raider, the reboot, was released in India on March 9 and will be rolled out across the world starting this weekend. You can read our review of the film here.
Follow @htshowbiz for more