Could Deadpool make history? Could its next stop be the Oscars?
Could the next stop for Ryan Reynolds Deadpool be the Oscars?
hollywood
Updated: Jan 07, 2017 13:31 IST
Deadpool, a movie collaboration from Marvel and Fox -- is stacking up nominations for prestigious awards. After being named among this year's Golden Globes hopefuls, the film, which stars Ryan Reynolds, has now been nominated for a Writers Guild Award, recognising screenwriting skills. Could the next stop for Deadpool be the Oscars?
A huge box office hit of 2016, grossing $783 million worldwide, Deadpool appears to have succeeded in winning over moviegoers and critics alike. Its dark and smutty humour, action scenes and the performance of its main star, Ryan Reynolds, seem to have proved a hit in both camps. And that's no mean feat -- critics and the public don't often agree on a movie, especially a so-called "popcorn" movie.
After scooping two Critics' Choice Awards, Tim Miller's movie could walk away with two Golden Globes, Sunday, January 8. Deadpool is nominated for Best Motion Picture - Musical or Comedy and Ryan Reynolds is up for Best Performance by an Actor in a Motion Picture - Musical or Comedy. However, the road to victory paved with uncertainty, notably due to tough competition from La La Land, this year's hot favourite with a total of seven nominations.
Even without a win, the movie has already scored a notable achievement. Deadpool is in the process of doing something that very few superhero movies have so far managed, with the exception of Christopher Nolan's Batman films. The disfigured mercenary has now also bagged a nomination for Best Adapted Screenplay at the Writers Guild of America Awards, up against Denis Villeneuve's Arrival, Denzel Washington's Fences, Theodore Melfi's Hidden figures and Tom Ford's Nocturnal Animals.
Deadpool could even hope for an appearance at this year's Oscars. The movie is already among the seven finalists up for the Best Makeup and Hairstyling award, alongside Suicide Squad, The Dressmaker, Hail, Cesar!, A Man Called Ove, Star Trek Beyond and Florence Foster Jenkins.
However, there's a chance the movie could bust its way out of the Oscars' technical categories. Until now, superhero flicks have mostly been restricted to the Academy's secondary awards, for makeup or special effects, for example. Guardians of the Galaxy, Captain America: The Winter Soldier, X-Men: Days of Future Past, Avengers and all three Iron Man movies have previously been nominated in these categories, without ever lifting a coveted golden gong.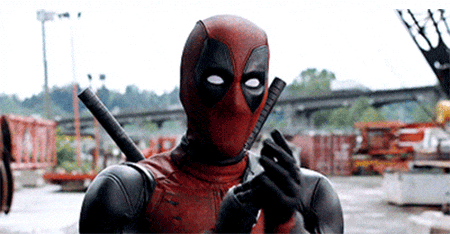 So could Deadpool be the superhero movie that breaks through into more prestigious categories, whether for its screenplay or for Ryan Reynolds' performance? Fans will find out January 24 when the nominations for the 89 Academy Awards are officially announced.
Follow @htshowbiz for more
First Published: Jan 07, 2017 13:28 IST