Kelly Rohrbach runs in slo mo, nabs Pamela Anderson's Baywatch role
Jan 05, 2016 01:25 PM IST
Swimsuit model Kelly Rohrbach has nabbed the iconic role of CJ Parker, played by Pamela Anderson in Baywatch, for the upcoming movie adaptation starring Dwayne Johnson and Zac Efron.
Swimsuit model Kelly Rohrbach will put on Pamela Anderson swimsuit as she has been roped in to star as CJ Parker in the big screen adaptation of popular TV series Baywatch.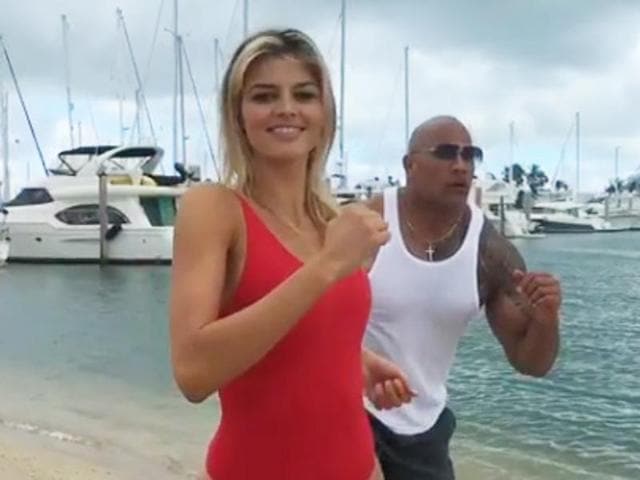 The model will reprise the role played by Pamela Anderson in the series about California lifeguards, said The Hollywood Reporter.
Read: Pamela Anderson bares all for last Playboy nude issue
The movie adaptation also stars Dwayne Johnson and Zac Efron. Seth Gordon is helming the project from the latest draft written by Damian Shannon and Mark Swift. Beau Flynn and Ivan Reitman are serving as producers.
The movie centres on the leader of an elite group of lifeguards (Johnson) who is forced to team up with a young hotshot former Olympian (Efron) in order to save the beloved bay.
Follow @htshowbiz for more