Martin Scorsese's The Irishman debuts with 100% on Rotten Tomatoes, first reviews hail film as a masterpiece
The Irishman: Critics are hailing Martin Scorsese's 209 minute, epic gangster film starring Robert De Niro and Al Pacino as a masterpiece. The Netflix film debuted with a 100% on Rotten Tomatoes. Read reactions.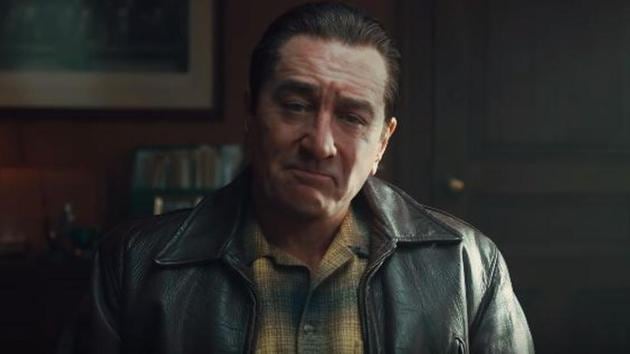 Updated on Sep 28, 2019 02:34 PM IST
Director Martin Scorsese's The Irishman held its grand premiere at the New York Film Festival on Friday, and reaction to the epic crime drama began to flood the internet immediately afterwards. The film debuted with a perfect 100% score on review aggregator Rotten Tomatoes, based on 33 reviews.
Critics hailed the film as a late period masterpiece from the legendary filmmaker. The Irishman, which tells the true story of mobster Mike Sheeran, and his involvement in the disappearance and murder of Jimmy Hoffa, unites Scorsese with frequent collaborators Robert De Niro, Joe Pesci and Harvey Keitel, who are joined by Al Pacino.
Several critics praised the film's light comedic tone, and Scorsese's command over the gangster genre. They also commented on the film's three-and-a-half hour running time. "The Irishman confirms [Scorsese] as one of the greatest living, though still largely unsung, comedy directors, and De Niro as one of the great scene-stealing straight men in movies," wrote RoberEbert.com's Matt Zoller Seitz.
Time magazine's Stephanie Zacharek wrote, "The Irishman is so layered with detail, and shifts so gracefully through so many eras, that it's hard to tease out a clearly defined plot. Even so, the movie is beautifully constructed-you willingly follow wherever it goes."
The Wrap's Alonso Duralde added, "Scorsese's return to the gangster milieu is anything but a greatest-hits compilation from a filmmaker in his autumn years; as a storyteller and a crafter of images, he remains as bold and as provocative as ever."
The New York Times' AO Scott wrote, "A monument is a complicated thing. This one is big and solid - and also surprisingly, surpassingly delicate." David Rooney of the Hollywood Reporter added, "Martin Scorsese reunites with his most totemic screen actor to tell a sprawling gangland saga that's by turns flinty, amusing and richly nostalgic."
Here are some more reactions to the film on Twitter:
The Irishman will get a limited theatrical run in the US, beginning on November 1, to qualify it for the Academy Awards. The film will be made available on Netflix on November 27.
Follow @htshowbiz for more
Close Story
Personalise your news feed. Follow trending topics