Passengers trailer: Yes, Chris Pratt and J-Law are good-looking, even in space
The first trailer for Passengers, the new sci-fi romance film starring Chris Pratt and Jennifer Lawrence, is out.
hollywood
Updated: Sep 20, 2016 17:40 IST
On paper, Passengers sounded like one of the coolest sci-fi concepts you could hope to hear. But for some unfathomable reason, the marketing team Sony hired is trying its best to make you forget that, and instead, selling you a generic romantic movie that just happens to be set on a spaceship. And on Tuesday, after watching the first trailer, all our worries were justified.
To fully understand why, you should read the synopsis first.
A spacecraft travelling to a distant colony planet and transporting thousands of people has a malfunction in its sleep chambers. As a result, two passengers are awakened 90 years early.
And now, watch the trailer:
That simple premise is so ripe for drama. There is so much that could be done with this concept. The idea of a person knowing that they are going to die, all alone, in a spaceship, is fascinating. Not that anyone involved in selling this film wants you to know that.
From the first images, to the first poster, it really seems like everyone wants to treat this movie like something we've seen a million times before - and not like a unique science-fiction romance that was initially teased. And this trailer did little to help course-correct that train of thought.
If you've read nothing and know nothing about this film, all you'd take away from this almost 3-minute trailer is that Chris Pratt and Jennifer Lawrence are indeed very, very good-looking movie stars (and very, very, very good-looking human beings). And since they're the only ones on the ship, their closest competition in the looks department can only come from the production design, the effects and the cinematography - all of which are almost as pretty.
They throw in some vague form of peril towards the end, with the spaceship (which looks very flashy) malfunctioning and Pratt preparing to reveal something to Lawrence - but it's too little too late.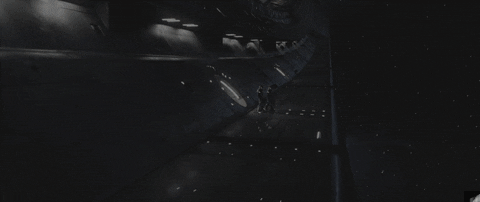 This trailer was a long time coming, considering especially that the film is due out in December. It's directed by Norwegian filmmaker Morten Tyldum, who made the fantastic Headhunters and the Oscar-winning Imitation Game.
Follow @htshowbiz for more