The very, very NSFW Sausage Party trailer'll whip you into a frenzy
The Sausage Party trailer just dropped and it blew us away. The animated movie stars Seth Rogen, James Franco, Kristen Wiig, Edward Norton, Salma Hayek.
hollywood
Updated: Mar 15, 2016 13:45 IST
Well now we've seen it all. We thought we'd seen it all when Jonah Hill got violated by a horned demon in This is the End, but we were clearly mistaken. Now that we've seen the Sausage Party trailer we can inform you that this is probably going to be the weirdest movie you're going to see this year. Oh, and did we mention it's animated?
Sausage Party just premiered at the SXSW Festival in Austin, Texas and immediately became the most buzzed about film online. Sure, we knew about Seth Rogen & Co's odd cartoon movie that they've been working on for a couple of years now, but nothing could've prepared us for this.
Watch the trailer here
It starts off like any adorable Pixar movie, where the toys and fluffy animals have been replaced by packaged foods - you know, like sausages and stuff. Their entire purpose of being - the food's that is - is to be 'chosen' by shoppers. But then, once they've been bought and are ready to be eaten and enter 'eternity,' the movie takes a left turn so violent, you're almost reminded of poor Jonah Hill's encounter with that horned demon.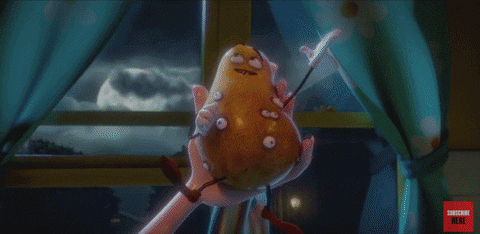 The cute foods start swearing. Like, a lot. Baby carrots are torn to shreds amidst screams of "They're eating children! F******g children!" The horror of almost becoming dinner sends Seth Rogen's lead sausage on an existential quest. That, and an encounter with Bill Hader's shaman, pipe smoking meatloaf or something.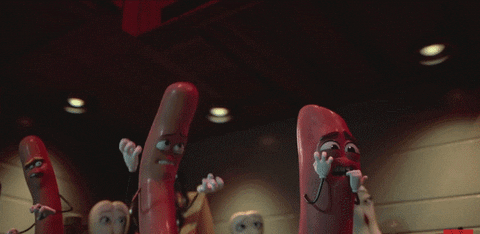 Sausage Party is brought to us by the guys behind Superbad, Pineapple Express, Neighbours and This is the End, which is a long-winded way of saying Seth Rogen and Evan Goldberg.
The movie arrives on August 12 and features a dream team cast including Kristen Wiig, Jonah Hill, James Franco, Michael Cera, Craig Robinson, Danny McBride, Edward Norton and Salma Hayek. And just when you thought it couldn't get any weirder, we learn that the music is composed by Alan Menken. You know, the guy behind Aladdin, The Little Mermaid and Beauty and the Beast. Follow @htshowbiz for more
First Published: Mar 15, 2016 13:43 IST