Watch Venom villain Riz Ahmed teach Jimmy Kimmel how to say 'Mogambo khush hua'
Sep 30, 2018 02:32 PM IST
We'll have to wait and watch whether or not Riz Ahmed has incorporated Mogambo into his performance as the villain of Vemon, but here's a video of him teaching Jimmy Kimmel how to say 'Mogambo khush hua'.
Venom actor Riz Ahmed was on the Jimmy Kimmel show to promote the upcoming antihero film and he spoke about his upcoming track, Mogambo. Riz moonlights as a rapper by the name of Riz MC. A fascinated Kimmel asked Riz what the title means, and the actor launched into a passionate talk about Mr India and Amrish Puri's iconic character.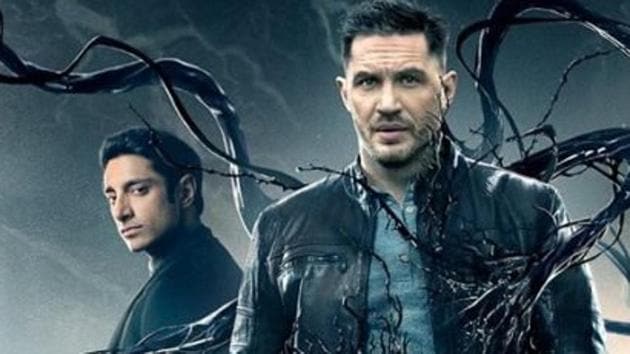 "I've heard this word before, what does it mean," asks Jimmy. Riz replies, "Mogambo is probably the most famous supervillain in all of Bollywood film history. He's really famous because he's got the best catchphrase."
Riz tells Jimmy that he loves Mr India, the Anil Kapoor-Sridevi film directed by Shekhar Kapur, and that he used to watch it as a five-year-old. Riz is a Britisher of Pakistani origin. A sequel to the film has long been in the pipeline, with the cast and producer Boney Kapoor expressing interest, but with the recent death of Sridevi, the plans are up in the air.
When Jimmy asks Riz what the catchphrase is, Riz says that he'll tell him, but Jimmy will have to try and say it as well. "Mogambo khush hua (Mogambo is pleased)," Riz says in his best Amrish Puri impression, and Jimmy nails it in one go.
Riz tweeted out a video of the exchange and asked his fans to send him their own videos of the classic line. Riz has been retweeting replies.
Riz is known for starring in Rogue One: A Star Wars Story, Jason Bourne, Nightcrawler, Mira Nair's The Reluctant Fundamentalist and HBO's The Night Of, for which he became the first Muslim, first Asian and first South Asian male to win an acting Emmy.
He plays Carlton Drake, a genius billionaire in Venom, a spin-off of the Spider-Man series, starring Tom Hardy as the titular character. Drake will transform into the villainous Riot in the film, directed by Ruben Fleischer and due out on October 5. We'll have to wait and watch if he incorporates Mogambo into his performance.
Follow @htshowbiz for more