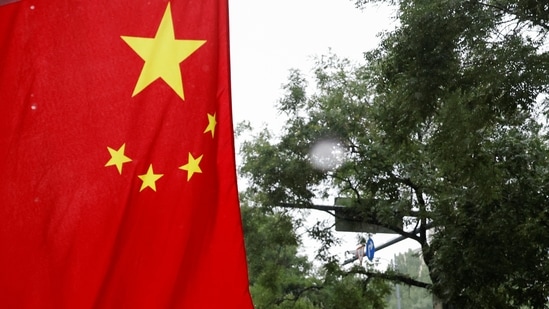 China's expanding influence in the UN system
The study has been authored by Kartik Astha and others.
By Gateway House
PUBLISHED ON JUL 20, 2021 07:26 PM IST
In October 2020, with the world writhing under the pain of Covid-19, the United Nations Human Rights Council (UNHRC) held triennial elections to select 15 new members. Despite its abysmal human rights record, and the human and economic devastation inflicted by Covid globally, China was elected as a member — with the lowest number of votes. Now here it stands, with a sheen of credibility provided by the UN.
Then, on May 4, China was further embedded into the UN system. China's vice minister in the ministry of commerce, Xiangchen Zhang, was appointed as one of four new deputy directors-general of the World Trade Organization (WTO) along with the United States (US), France, and Costa Rica. India's candidate lost.
China's ascendancy in the UN seems almost unquestioned. Is this unexpected?
Not really. Gateway House has traced China's expanding influence in the UN, its related bodies, and influential non-UN multilateral bodies. The research was conducted over four months in 2020-21, studying the most important multilateral agencies in the world including UN agencies, funds and programmes, as well as non-UN security, finance, and scientific agencies.
The findings revealed that China is in a dominant position in several critical multilateral bodies, in both personnel and funding. The most prominent are the International Telecommunications Union (ITU), the United Nations Industrial Development Organisation (UNIDO), the International Civil Aviation Organisation (ICAO), the Food and Agriculture Organization (FAO), and the International Maritime Organisation (IMO).
The links are obvious. ITU sets global telecommunications standards – where China's Huawei is a major player. UNIDO was formed to encourage industrialisation in the developing world but its importance has waned as countries found it unhelpful, leaving China in charge. China immediately connected UNIDO to its Belt and Road Initiative (BRI), which UNIDO now endorses. China's positioning at ICAO, which sets air navigation and safety standards, ensured that during the pandemic, Taiwan was excluded from all discussions – just as it was with the World Health Organization (WHO), over which China has a disproportionate influence.
The study can be accessed by clicking here:
(The study has been authored by Kartik Astha and others)
Close