1 year of GST: Opposition slams BJP-led govt over faulty roll out of 'grossly scary tax'
Hindustan Times, New Delhi |
HT Correspondent
Jun 30, 2018 11:57 PM IST
While the central government has maintained that the Goods and services tax (GST) has been a game-changer, opposition parties have been critical of the tax reform since its implementation one year ago.
On the eve of the first anniversary of the Goods and Services Tax (GST), the Opposition on Saturday, attacked the government over "hiccups" in the implementation of the indirect tax regime.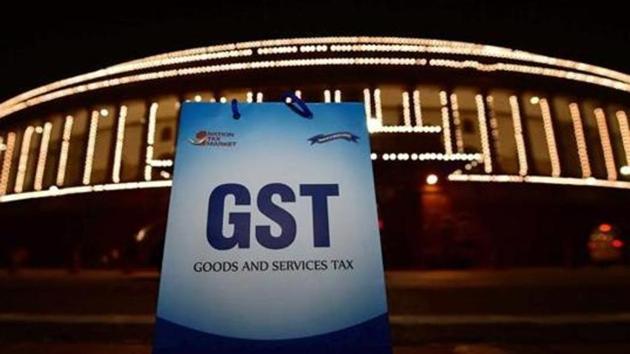 The GST was launched on July 1, 2017 after a ceremony held in the central hall of the Parliament on the midnight of June 30.
The Congress was scathing in its attack of the government's implementation. "GST completes one year at 12' O clock tonight. It remains grossly scary tax for millions of traders, shopkeepers and businessmen. No wonder GST's more popular description is 'Gabbar Singh Tax' rather than 'Genuine and Simple Tax' that it was meant to be," party's chief spokesperson Randeep Singh Surjewala tweeted on Saturday.
"A single tax GST as promised remains a pipe dream. Multiple returns, multiple rules and multiple tax slabs have made life of an ordinary trader nightmarish," he said in another tweet.
Surjewala's party colleague Priyanka Chaturvedi said GST saw an "unsuccessful implementation; a hurried one for political benefit, because of which the country and its financial stability continue to suffer".
She added, "The rush to try and seek political benefit out of the GST shows how the government, in a visionless move, has converted a visionary tax reform into a messy one. Going by the countrywide protests, there have been immense hiccups in its implementation."
Trinamool Congress (TMC) leader Derek O'Brien said his party's stand on GST has been consistent and that it supported the reform in principle but opposed its unprepared implementation. "We played key roles in Parliament select committee and the empowered committee of state finance ministers in building consensus. Flagged key issues, gave concrete suggestions in Parliament," he tweeted.
His partyman and West Bengal finance minister Amit Mitra said hawala transactions had gone up due to the failure of GST's automated, digitised process.
Commenting on reports of deposits by Indians soaring in the Swiss banks last year, Mitra, who is also a member of the GST Council, said that the introduction of a new form called GSTR 3B, which was "not backed by invoices", had led to a rise in hawala transactions.
According to the design of the indirect tax system, he said GSTR 1, which is a form to be filled and uplinked, represents sales value figures, while GSTR 2 forms, which represent purchase figures, are self-populated. "Here, I make a claim. As a result of (GSTR 3B) not being backed by invoices, not only are we going completely manual, hawala transactions have increased massively, according to our studies ... because you are not putting invoices and there is no way to check it," Mitra said while speaking on Facebook to mark the one year of GST roll-out.
However, the government has maintained that the introduction of GST is "truly a game changer" for Indian economy as it has replaced multi-layered, complex indirect tax structure with a simple, transparent and technology-driven tax regime.