Yogi Adityanath can't be prosecuted in Gorakhpur riots case: UP govt to HC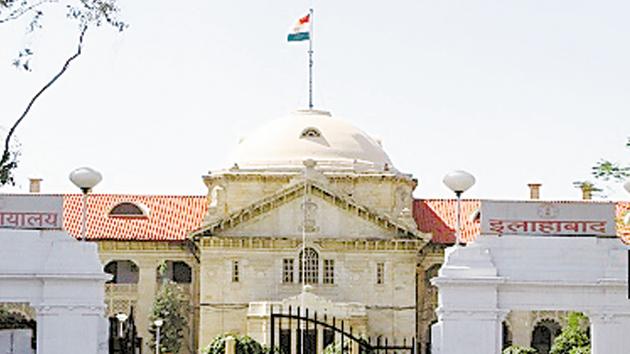 Updated on May 11, 2017 08:08 PM IST
Allahabad, Hindustan Times |
, Allahabad
Jitendra Sarin
Uttar Pradesh has denied permission to prosecute the accused in the 2007 Gorakhpur riots that killed one person and injured several others, the state's top legal officer told the Allahabad high court on Thursday. Chief minister Yogi Adityanath is among the accused for allegedly inciting violence through inflammatory speeches.
The development came during hearing into a petition seeking an independent probe into the violence. UP's advocate general Raghvendra Singh told the court that the case was politically motivated and that principal secretary (home) declined to grant sanction for prosecution.
In 2008, an FIR was lodged by Parvez Parwaz in which he accused then local MP Adityanath, then city mayor Anju Chaudhri, then MLA Radha Mohan Agarwal and one more person of inciting communal violence.
But the advocate general said the CB-CID had already completed its probe and raised doubts over the petitioner registering the case 10 months after the incident. The court fixed July 7 as the next date of hearing.
"The charge sheet against the accused had already been prepared but the previous government didn't sanction the permission to prosecute them .Now when they are in government, they too denied the permission .It's like jiski lathi usi ki bhains (might is right)," said Parvez Parvaz, who lodged the case.
Parwaz's counsel sought time to file an application to challenge the refusal of sanction for prosecution. The bench comprising justice Ramesh Sinha and justice UC Srivastava granted 10 days' time.
As per law, the sanction for prosecution under Section 153A of the Indian Penal Code (inciting communal violence) is granted by the state government.
The riots in Gorakhpur were sparked allegedly after a provocative speech by Adityanath, who is also the head of a powerful local Hindu sect, outside the railway station. The then MP was speaking in response to the killing of a Hindu youth Raj Kumar Agrahri, who was stabbed to death in clash between Hindu and Muslim groups during Moharram processions. Adityanath was arrested and send to jail for 15 days .
Close Story